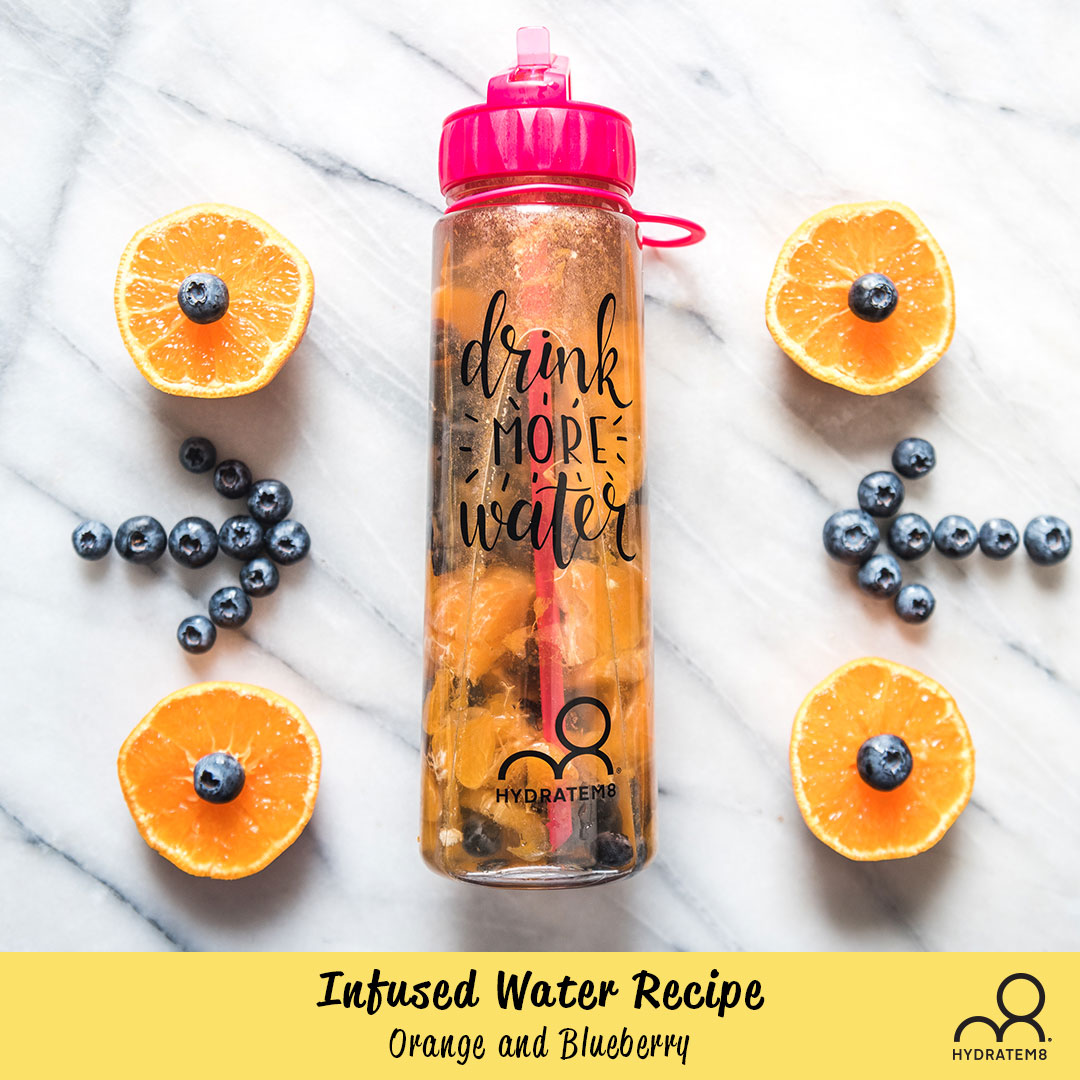 Oranges are deliciously sweet, arguably the most appealing fruit in liquid form. Blueberries make the ideal complement, as well as offering all kinds of health benefits. Combine these ingredients with water and you have the makings of a fantastic and refreshing drink!
Serves: 2
Preparation Time: 5 minutes
Ingredients:
2 Mandarins, sliced
100g blueberries (quantity depends on your taste preference)
Water
Method:
Fill your bottle with water.
If you enjoy a particularly orange-centric flavour, squeeze a little of the mandarin juice into the water.
Slice what is left of your mandarins down into smaller chunks, so they fit within the bottle.
Add blueberries to water, again crushing them to squeeze some juice first if that's your preference.
Leave the bottle to one side, as this will allow the berries to really infuse.
This could be as little as two hours, or as long as overnight in the fridge
Whenever you're ready, start drinking and feel the benefits!