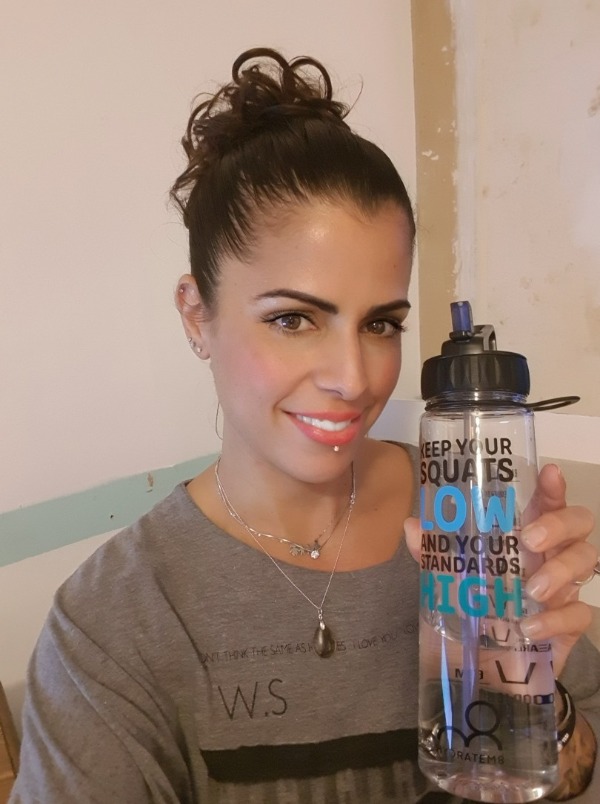 I have been using Hydratem8 tracking bottles for many years now. I absolutely love them. I take my bottle everywhere with me, even to do the school run.
I have noticed that since I started using these bottles I drink more water and I love it. The benefits I've seen are: more energy, glowing skin, shiny hair and stronger nails.
I have also noticed that my tummy is not as bloated as it use to be and my metabolism has sped up which has helped with my weight loss. I also use to suffer with bad headaches which have now disappeared.
In a nutshell, I wouldn't and couldn't live without these bottles in my life. I am so happy with them that my husband and 2 kids are now using them too. I'm now considering their food pots. Thank you Hydratem8 for bettering my life
[vc_single_image image="435313″ img_size="medium" alignment="center" parallax_scroll="no"][vc_btn title="Original Hydration Tracker Water Bottle 900ml" color="success" align="center" link="url:https%3A%2F%2Fhydratem8.com%2Fproduct-category%2Foriginal-tracker%2F|||"]