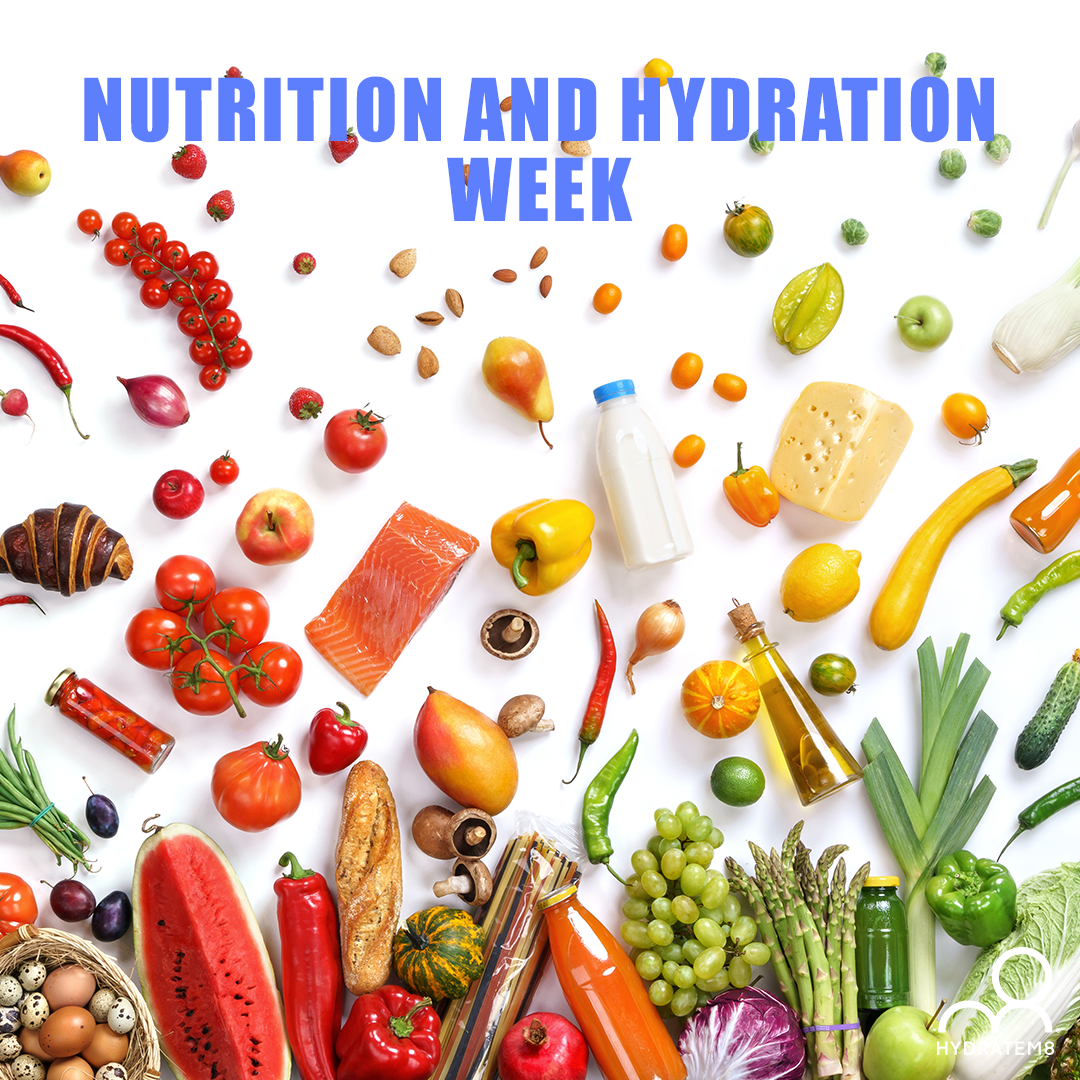 Every year since 2012, Nutrition and Hydration week has been held in March, but not this year. Due to the ongoing Coronavirus pandemic, the awareness week has moved to June to highlight the pressures currently being felt right across the health and social care network.
What is Nutrition and Hydration Week?
Nutrition and Hydration Week is an awareness week which aims to bring people together and highlight the importance of food and drink in maintaining health and wellbeing in health and social care sector.
But that's not all. Nutrition and Hydration Week is expanding to include nutrition and hydration provisions at a local, national, and global level. Meaning that over the years, the week has become a global event.
The week is made up of important events and focus days including the Global Tea Party and Thirsty Thursday. The week reaches out to staff working in the health and social care sector including clinicians, nurses, carers, and caterers and enables them to share their expertise to help improve nutrition in the sector.
Food and drink is actually one of the most cost-effective ways to improve health, particularly in public health. That is why it is so important to raise awareness of the cause and help improve the system.
What is the Global Tea Party?
The Global Tea Party usually happens on the Wednesday during the week. This year it will be held on Wednesday 16th June 2021.
The idea is that health and social care organisations hold a tea party within their organisation such as in care homes and day centres. To be honest, all organisations can hold a tea party and raise awareness of this very worthy cause.
The tea party helps to bring people together, creating happiness and fun. It's also a great way to highlight the importance of improving nutrition and hydration for health and wellbeing.
If you're planning to hold a tea party in your organisation, you can share your photos from the day on social media using the hashtag #NHW2021.
Why not have a themed tea party? Maybe the Best of British where you can enjoy cakes and scones and healthy sandwiches or a Tiki themed party using fresh tropical ingredients?
Thirsty Thursday
Adequate hydration is key to health for all. In the human body, every cell, tissue, and organ require water to function efficiently. However, for people in health and social care, it can be difficult to ensure patients and customers are always hydrated.
Thirsty Thursday aims to highlight the importance of a good water intake for everyone. And at Hydratem8, hydration is hugely important to us. Our water bottles have been designed to help give everyone a visual display of how much they are drinking and gives them hourly hydration targets to meet.
Get involved
There are plenty of ways you can get involved in Nutrition and Hydration Week. It has its own dedicated website where there is a whole host of resources as well as tips you can download for free.
Don't forget to share your photos using the hashtag #NHW2021.