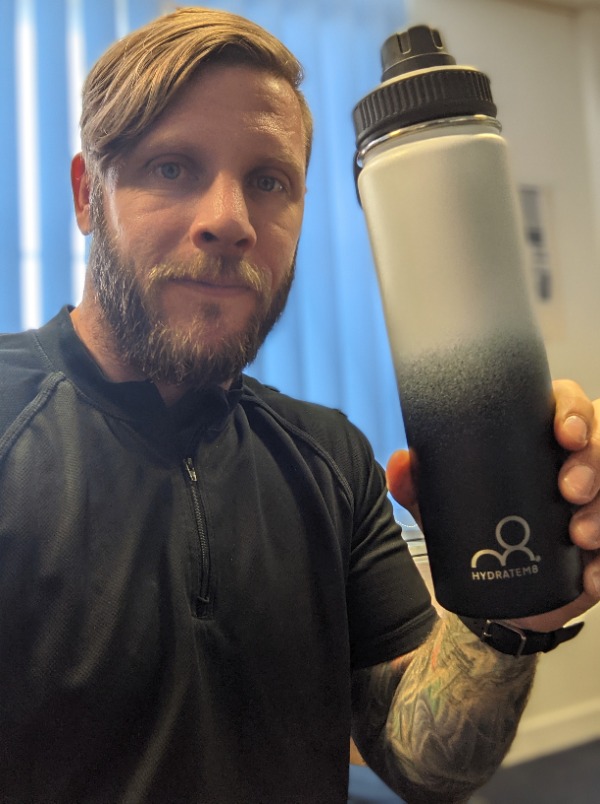 A few years back, I was fortunate enough to win a hydratem8 tracker bottle. I used that thing for years until I was silly enough to drop it for the millionth time on concrete and finally cracked the mechanism.
I knew instantly, that I'd be buying a replacement as the build quality of these bottles is second to none.
By this stage, the insulated gradient bottles had been released and it seemed a no brainer and so I picked up the 900ml for me and the 650ml for the wife.
I've been using this bottle almost daily ever since. It's an easily carried stylish bottle that doesn't look out of place whilst I'm at work.
The insulation works incredibly well and I can fill it up in the morning and it's still cold hours later despite being left in a hot car. The bottle seems even more sturdy that my last one so I've got a strong suspicion this thing will last me a very long while.
As a side note, I also love the ethics of the company. They seem to be going above and beyond to make sure that we all do our part and their repeated charity work is a joy to see.
I'm now going to pick up the active bottle for use at home and the gym and would highly recommend them to anyone looking for a reliable drinking vessel!