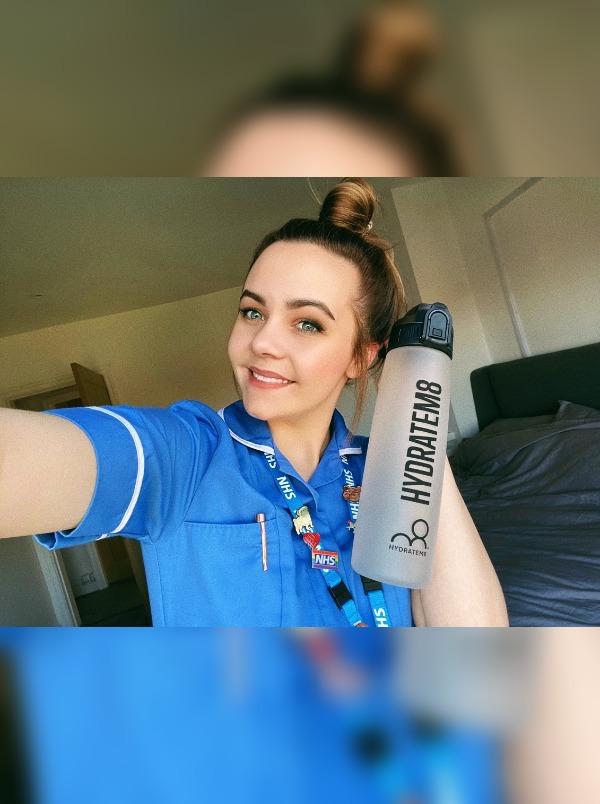 I've always struggled at making sure I drink enough water that my body needs. When I started my nurse training, my daily water intake got worse. I could never keep track of how much I was drinking during long shifts and being a student nurse at the time I knew the risks of poor fluid intake.
During my training I came across HydrateM8 on social media and decided to purchase one of their tracker bottles. To this day as a qualified nurse I still have that same tracker bottle that I take religiously with me to every shift. My tracker bottle helped me to keep track of how much I was drinking and also prompted me when to drink. My skin became clearer, my headaches stopped and most importantly I knew my kidneys were protected.
I never looked back once I purchased my tracker bottle and refuse to use anything else. It helped me to look after myself and improved my health. All products by HydrateM8 are suitable for everyone, their new designs are brilliant and I could not recommend HydrateM8 more!
[vc_single_image image="386884″ img_size="medium" alignment="center" parallax_scroll="no"][vc_btn title="Black Active Hydration Tracker Water Bottle 900ml" color="success" link="url:https%3A%2F%2Fhydratem8.com%2Fproduct%2Factive-hydration-tracker-water-bottle%2F%3Fattribute_pa_colour%3Dblack|||"]