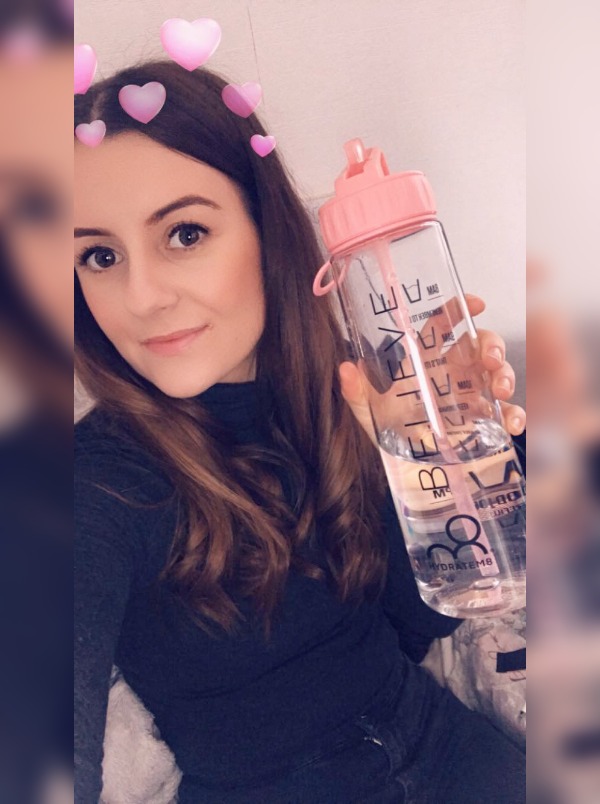 I've only recently started my journey with hydratem8 and already it's been super effective! I'm a primary school teacher and a fitness fanatic so being on the go all day and all evening can be long and tiring.
When I'm at the gym I actively drink more because I'm super hot and working out however when at school I was very aware that I was not drinking enough.
After hearing such brilliant stories and reviews I thought I'd treat myself to a hydratem8.
I love that the bottle is big enough to make sure that I'm drinking a lot in the day time, before the gym and it's also been a great learning tool for the 4/5 year olds that I teach.
They are telling me when I haven't drank enough water and they are now also getting a drink when we realise I need to catch up- not only am I having a positive impact on my own life by drinking more water but now on the class of 4/5 year olds too. Because the bottle is see-through, myself and the children are able to see how much is left and it makes a huge difference so physically see the water left.
Thank you so much!
Lorri Davis
Instagram @lorfit.at.home