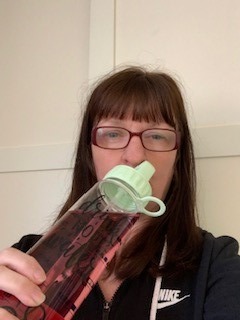 Ive hit the menopause and wasn't expecting to feel as bad with it as I am, but I'm always thirsty, my hair is thinning, my skin itches, I'm in need of a cool drink and more importantly I need a health change and advised more water intake would help massively.
So I purchased 2 water bottles with straws, ive never drunk what I am supposed to in day until now. My mint drink more water bottle is filled twice a day and the tracking is a huge help, I'm not taking on more fluids than I ever have, in just 2 weeks I feel better my skin is feeling better and the headaches are so much less frequent I should have done this years ago.
I used to drink diet fizzy drinks and I now with taking on more water Ive seen big improvements to my health and I wont be giving my water bottles up any time soon they are here to stay.