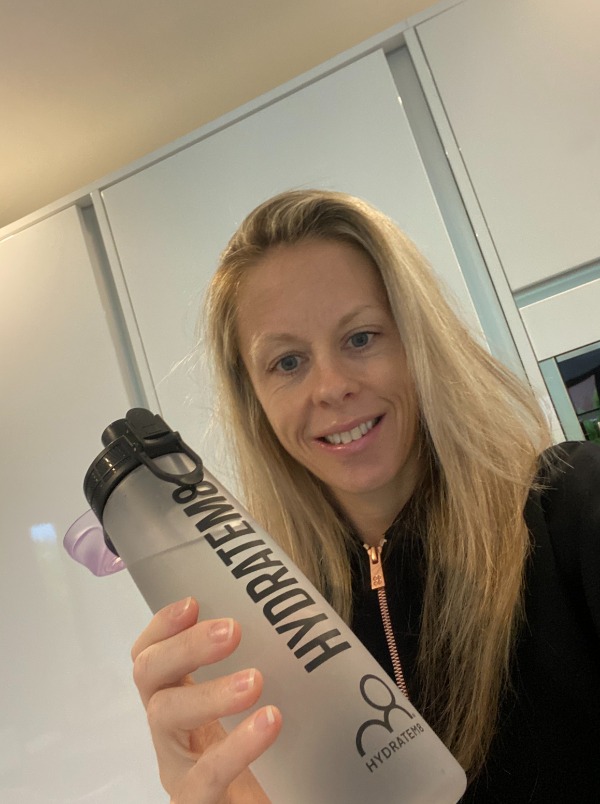 I've been going to the gym and been very active for many years however never changed my eating habits to go with it.
At the beginning of lockdown I decided to take part in a nutrition and fitness course. This included following a strict eating plan of clean foods and drinking lots of water. Wow what a real difference! It really did prove to me how important the food you eat and keeping hydrated was.
I did the course for 12 weeks and there is a complete difference in my body shape and I am so much leaner, healthier and fitter. I feel like I have so much more energy and my hair, skin & nails are also in the best condition they have ever been.
I have continued with the clean eating and keeping myself hydrated with water. I still have treats every now and again and enjoy them more as they are now a treat and not just the norm!
Myself and my family have all used hydratem8 bottles for a few years now, for school and work but it has become even more important to me, to ensure I drink the 3L if water I need a day. I Couldn't be without it and can't recommend them enough?
[vc_single_image image="435239″ img_size="medium" alignment="center" parallax_scroll="no"][vc_btn title="Active Hydration Tracker Water Bottle 900ml" color="success" align="center" link="url:https%3A%2F%2Fhydratem8.com%2Fproduct-category%2Factive-trackers%2F|||"]