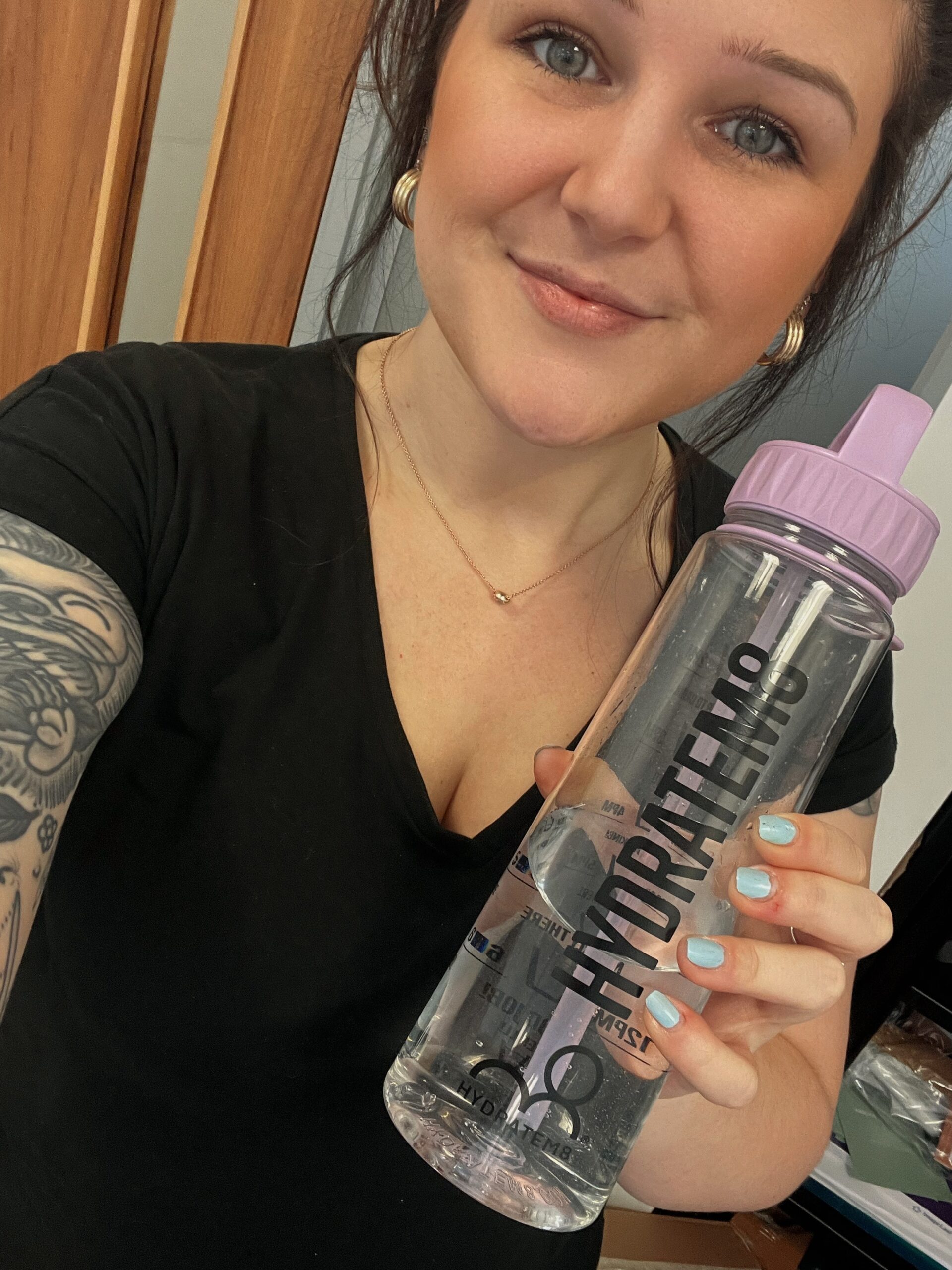 My story is that of a huge Hydratem8 fan and loyal customer of many years! I'm now on my third Hydratem8 bottle, the latest being a gift my boyfriend who decided I needed to mix things up a bit rather than using the same bottle day in day out!
I bought my first bottle at the start of my weight loss journey as a way to make sure I was drinking more water to help my waistline. I'm now three years down the line, no longer as strict with my diet but I have kept up with the water intake thanks to Hydratem8, and this is a huge contribution to my success of keeping my weight off, and keeping myself motivated to be healthy.
I love Hydratem8 and recommend the bottles to everyone I meet, and buying them as gifts at any given opportunity!
Keep up the good work water babies!
Love Lauren x