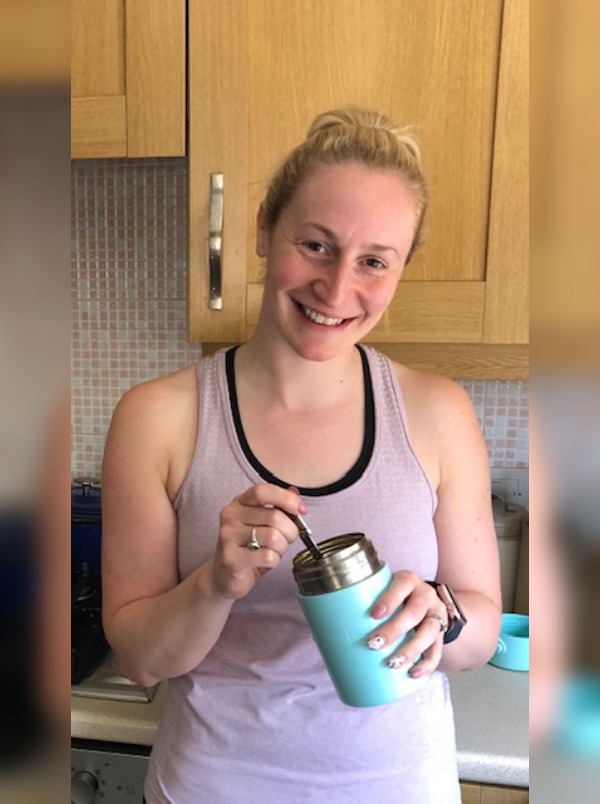 As a fitness instructor I always need to be organised in my food prep and food intake for the day. I had previously purchased one of the hydrate m8 water trackers and find it really useful so I was excited to see how the food pot would work with my lifestyle. With my job I am always on the go, I travel to various fitness facilities throughout the day teaching classes or teaching clients and I have very little time to be making meals in between and usually have to grab something quick in between teaching sessions.
When trying the food pot I found that the pot was a good size to fit a meal in with a cool design but compact enough to fit in my work bag amongst my equipment that I carry with me. The foldable spoon it comes with is super handy and again doesn't take up any space, fitting in the top compartment of the food pot keeping it mess free. I found the food pot kept my hot meals well insulted when consuming my lunch time meal like it had just been freshly heated!
The food pot has helped massively with my job and lifestyle. Being able to prep meals which I can then track my nutrition in take for the day and this gives me the ability to be able to teach to my full potential without hitting fatigue barriers.
[vc_single_image image="411471″ img_size="medium" alignment="center" parallax_scroll="no"][vc_btn color="success" align="center" link="url:https%3A%2F%2Fhydratem8.com%2Fproduct%2Finsulated-food-pot-540ml%2F%3Fattribute_pa_colour%3Dteal|||"]