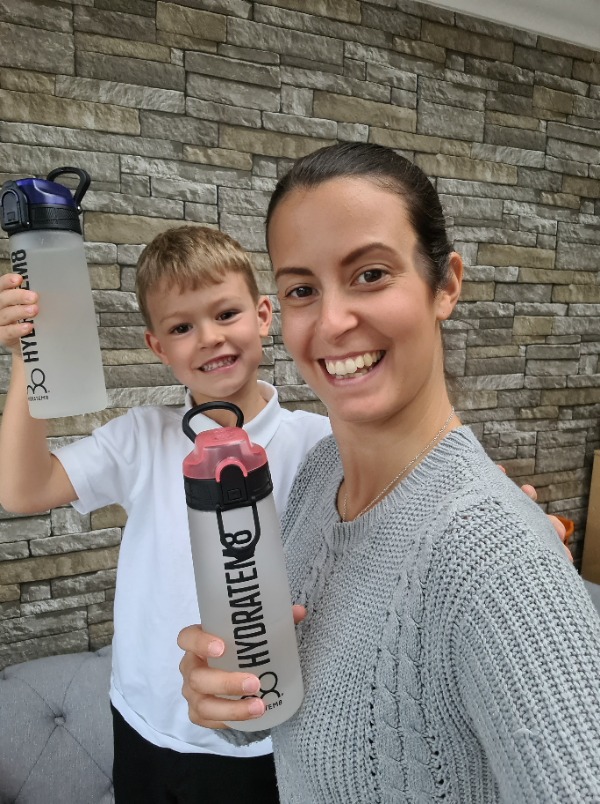 I have been using hydrate m8 bottles since 2015! I have one in nearly every range and found they don't compare to those of a similar style thats out there on the market.
I found it really useful to keep track of how much I was drinking, especially when I was pregnant but now that baby, just like my eldest, steals my bottles! My eldest has 3 of his own and loves his newest addition. We take ours everywhere, they're easy to take in the car, put on the buggy when you're out using the handle & my son takes his to school and it helps with his water challenge with his friends too.
My husband has signed up on a well known 90 day plan and has found it to really help him keep track of how much he drinks a day, which was a lot less than he thought.
Having the bottles over a glass of water makes such a difference and you seem to drink more than you realise!
[vc_single_image image="439437″ img_size="medium" parallax_scroll="no"]