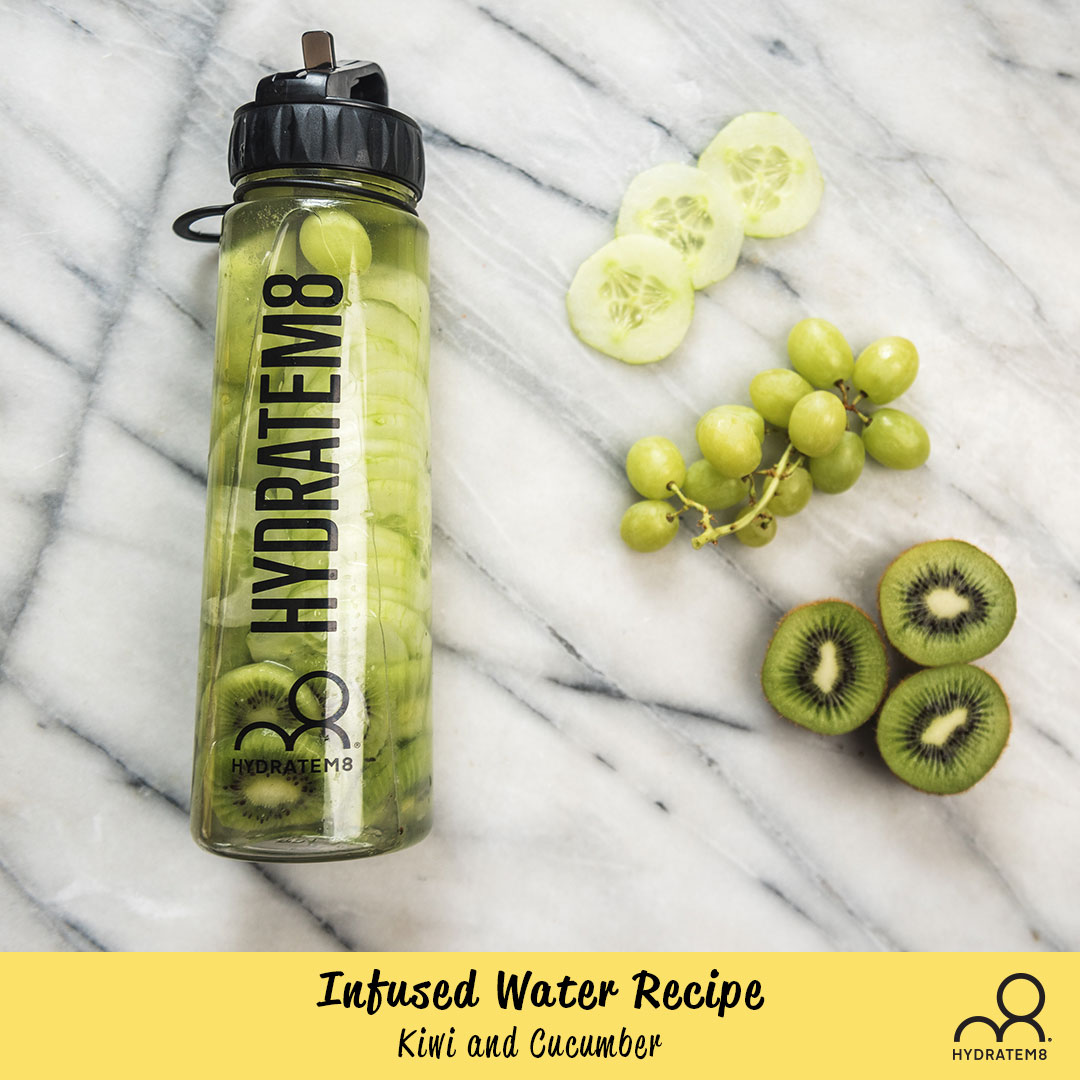 When the heat is beating down on the back of your neck, there's only one thing for it – drink plenty of water. Applying delicious and refreshing fruit and vegetables can only add to the experience, as this recipe shows.
Serves: 2
Preparation Time: 5 minutes
Ingredients:
2 Whole Kiwi Fruit, peeled
1 Cucumber, peeled and sliced
Handful of sweet, seedless green grapes
Water
Optional – Sugar substitute or raw honey for extra sweetness
Method:
Peel your cucumber and kiwi fruit
Chop your fruit and veg until small enough to drop into the water bottle.
Leaving the bottle for a few minutes so the kiwi and cucumber infuse with the water.
Add sweetener if this is your preference – kiwi fruit isn't as saccharine as some alternatives.
Enjoy!
Alternatively, if you have a blender, you could simply mix all these ingredients together and puree them for around three minutes.