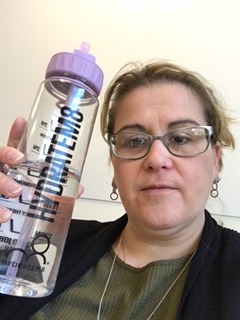 Here is me and my water bottle. My name is Kerry, I am 41 years old and am on a weight loss journey to a healthy lifestyle.
My hydratem8 water bottle is my new best friend and is with me every step of the way.
I really would not remember to hydrate myself in the best possible way without my hydratem8 bottle to hand.
You are never too old to realise the power of rehydration. I feel healthier, my skin looks and feels better everyday.
The benefits to staying hydrated on a daily basis are become more and more obvious as my journey progresses. Thank you Hydratem8