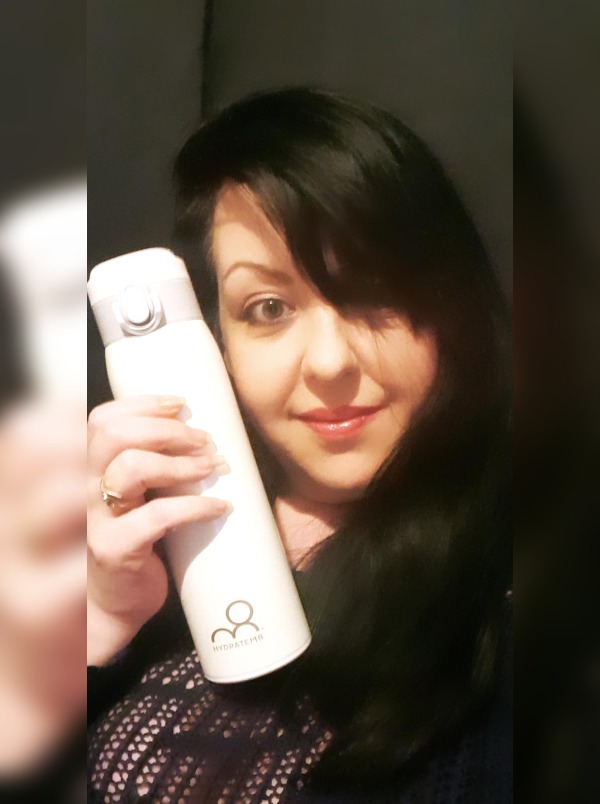 It was time for a new insulated cup as my previous one wasn't getting used because it had a narrow opening and was so difficult to clean.
I've been using the HydrateM8 440ml insulated cup (in white, because that's not an option I'd seen before) and I'm pleased to say that cleaning it isn't an issue. The locking mechanism is so simple that it can be opened with one hand and I haven't experienced any spills or leaks.
It keeps my cold drinks cool and my hot drinks hot for hours. I am using it for cold drinks in the daytime and then for banana tea (a sleep aid) over the course of a few hours in the evening.
I really love that it comes in white. It looks classy, it's got a very fine glitter which gives it a lovely sheen. It's also really lightweight and it doesn't get hot on the outside, even when it's holding freshly boiled water.
It does everything it should, and with style!
[vc_single_image image="411529″ img_size="medium" alignment="center" parallax_scroll="no"][vc_btn title="Insulated Coffee Cup 440ml White" color="success" align="center" link="url:https%3A%2F%2Fhydratem8.com%2Fproduct%2Finsulated-coffee-cup-440ml%2F%3Fattribute_pa_colour%3Dwhite|||"]