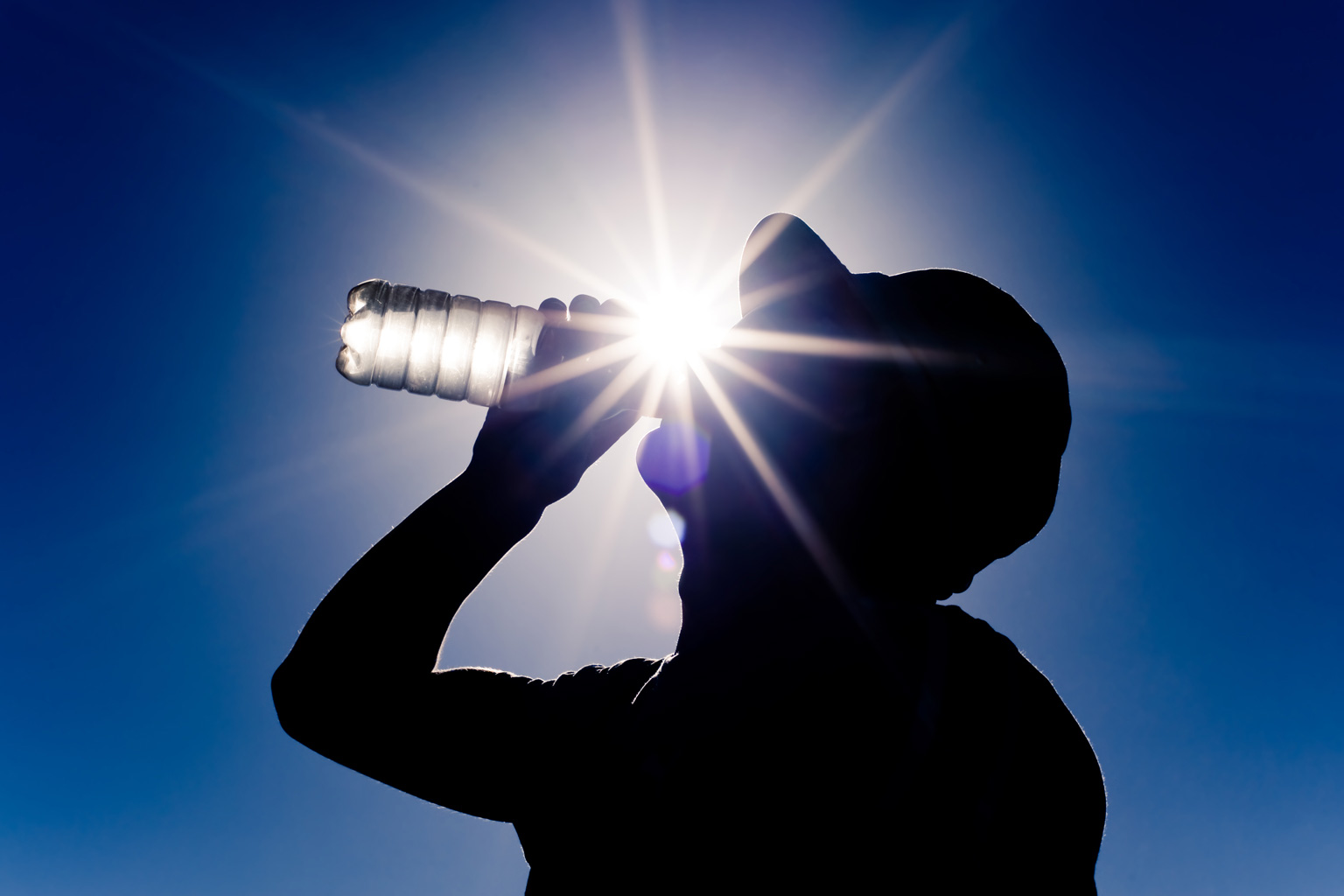 Look around? Most people seem to have a smile on their face today and it is down to one reason – the sun is shining!
It is of course nice to get the warmer weather as it is not so much a regular feature here in the UK. It means our children can get off their game stations and out into the great outdoors, the BBQ's can come out along with the string vests (OK, maybe not the vests). However, because the warmer weather is few and far between us Brits can go straight into overboard mode and enjoy the sun a little too much.
Our children in particular need protecting in warmer weather and keeping them hydrated is vital when that sun is blasting out. Our children get so busy playing that they can forget to drink regularly so don't wait for your kids to tell you they're thirsty before offering them water – be proactive. By the time children are thirsty, they're already at least 3 percent dehydrated, according to Dr. Holly Benjamin, Associate Professor of Paediatrics and Orthopaedic Surgery at University of Chicago.
If you have super active kids, it's particularly important to make sure they are getting their fill of water, but whatever the personality of your child, water is a must in these sunny days. Here are our 6 tips to help you keep your kids hydrated.
[AdSense-B]
Make sipping fun
Children often forget to drink because they are having too much fun and drinking is going to put a momentary stop to this. This means that the onus is on the parents to make drinking as fun as possible.This is why our kid's bottles are so popular with parents. It adds fun to their drinking and makes it much less of a mundane task for them. With easy to read markings on the side of the bottle so they can track their intake and a cool character on the other side it really will help you this keep your children drinking this summer.
It doesn't have to be water
Of course water is one of the best ways to keep your children hydrated but we do suggest that you mix it up a little. Variety is the spice of life after all.Many fruits and vegetables have a very high water content. Offer your kids watermelon, strawberries, celery, cucumbers and any other watery fruits and veggies for snacks. Even make them up a fruit bowl that they can snack away on, it will all help keep them hydrated. As each one of these foods is also healthy and good for them, it's what you call a win, win!
Make sure water is easily accessible
We all know that unless we make water easy and accessible we can be fighting a losing battle. This is where a fun water bottle really can be of a great help to you.A bottle that your kids love will mean they actually want to have it with them. Whether playing in the garden at home or taking their Hydratem8 to school, our fun children's bottles ensure that hydration is only ever one sip away.
Create a reminder system for drinking water
Experts recommend that you create a reminder system for your children so they don't forget to keep drinking. In the past this could have been a chart on the refrigerator or a timer set on your phone. Now, none of this is needed as your Hydratem8 does it all for you.With our interactive charts on the side of the bottle your child can see how much water they need to drink and by what time. It really does make drinking water so much more fun and interesting for them!
Be prepared
Like anything in life, being prepared is half of the battle.Being prepared with your water is especially important if you are out and about when the sun is beaming. Taking your Hydratem8 with you on journeys and days out will ensure your children have constant access to water. Whilst at home, keep your bottle filled up and in the fridge means your children can grab it anytime they need it.
We've developed both a boys and girls bottle that will help you ensure your child stays hydrated throughout the day. You can see both these here. We also have a range of adult bottles and fruit infusers helping you stay hydrated this summer. Take a look at our full range here.