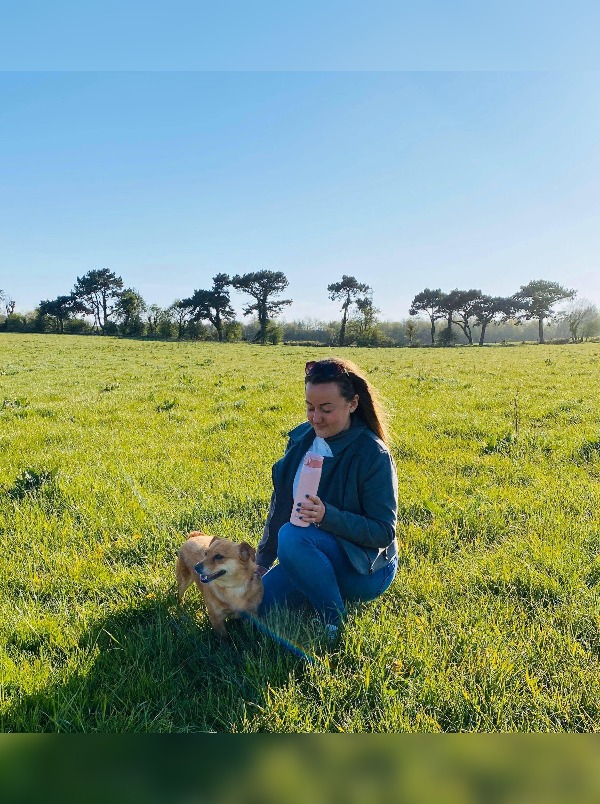 Being very busy with my current job, as an Events Coordinator, I am out and about 24/7 trying to promote the business. When I get busy I don't have the time to pop off and get a hot drink, so having the insulated coffee cup helps keep me hydrated, especially thanks to it's insulation which keeps drinks hot for hours. It is wonderful for my long shifts.
I am a true lover for my cups of tea and I like to have one on the go! What better way to have a cup that's bigger than your standard cups in the coffee shops. I blame my grandad, he started giving me tea from a young age and now can't live without it.
The quality of this bottle is incredible. I have had bottles in the past which would leak and go funny after a few uses. I am trying to exercise more and go on long walks with my dog, so having a good quality bottle I can take on the go is perfect for when I need a break. I have used this for hot and cold drinks and it is amazing!
I am now looking to purchase the tracking water bottle to go alongside my insulted bottle. Thank you Hydratem8 for your outstanding customer service and very prompt delivery. I am looking forward to buying some more products.
[vc_single_image image="411509″ img_size="medium" parallax_scroll="no"][vc_btn title="Baby Pink Insulated Coffee Cup 440ml" color="success" align="center" link="url:https%3A%2F%2Fhydratem8.com%2Fproduct%2Finsulated-coffee-cup-440ml%2F%3Fattribute_pa_colour%3Dbaby-pink|||"]