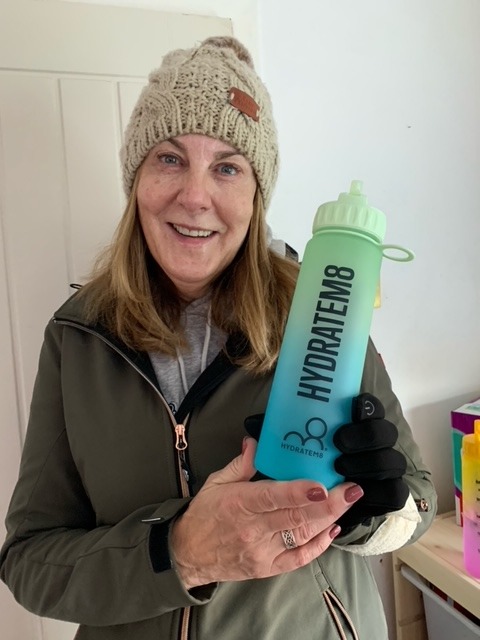 I have always found it so difficult to stay hydrated, just always have forgotten to stay on top of it!
After getting my first hydratem8 from my daughter-in-law as a gift I have never looked back!
I was working at the time as a management accountant in the NHS so as well my skin suffering my eyes suffered too!
Constant day to day use of computers caused my eyes to be really dry and irritated.
So my new bottle sat on my desk and it really works! I got so conscientious about how much I drank.
So as a result not only my eyes benefited my skin and hair did too!
Another bonus was I used to suffer a lot from cystitis before but not now!
Now I'm retired and enjoy walking most days when I'm not running after my grandchildren, but always carry my hydratem8 whether it's in my back pack or under a pram.