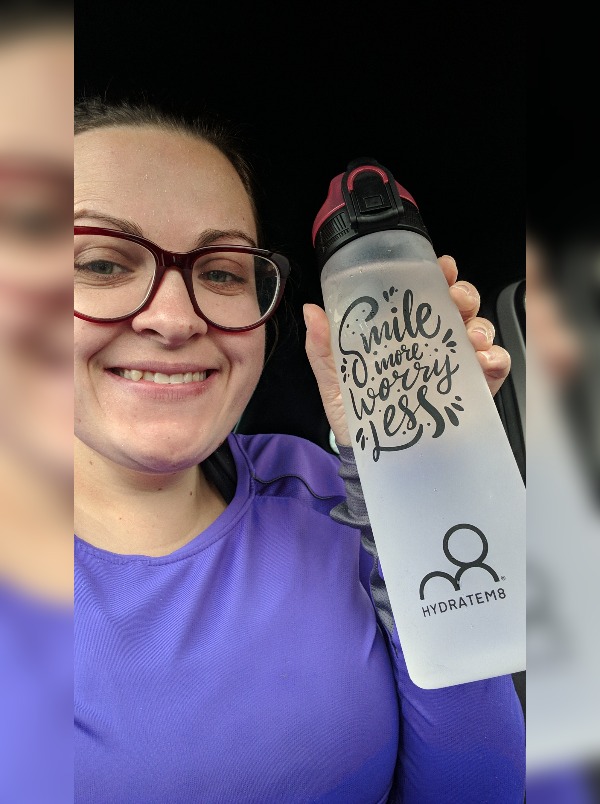 I have recently started a nursing degree, at times I can be rushed off my feet for most of the day and forget to keep myself hydrated. I kept seeing these bottles on social media and decided to purchase one.
I have since had a few items from hydratem8 and can honestly say, since having my hydratem8 water bottle, it has been a lifesaver! I have a few different sized bottles but the 900ml bottle ensures that I am consistently hydrated throughout the day.
My hydration levels have massively improved and it has helped with my concentration. 10000% will recommend these products!