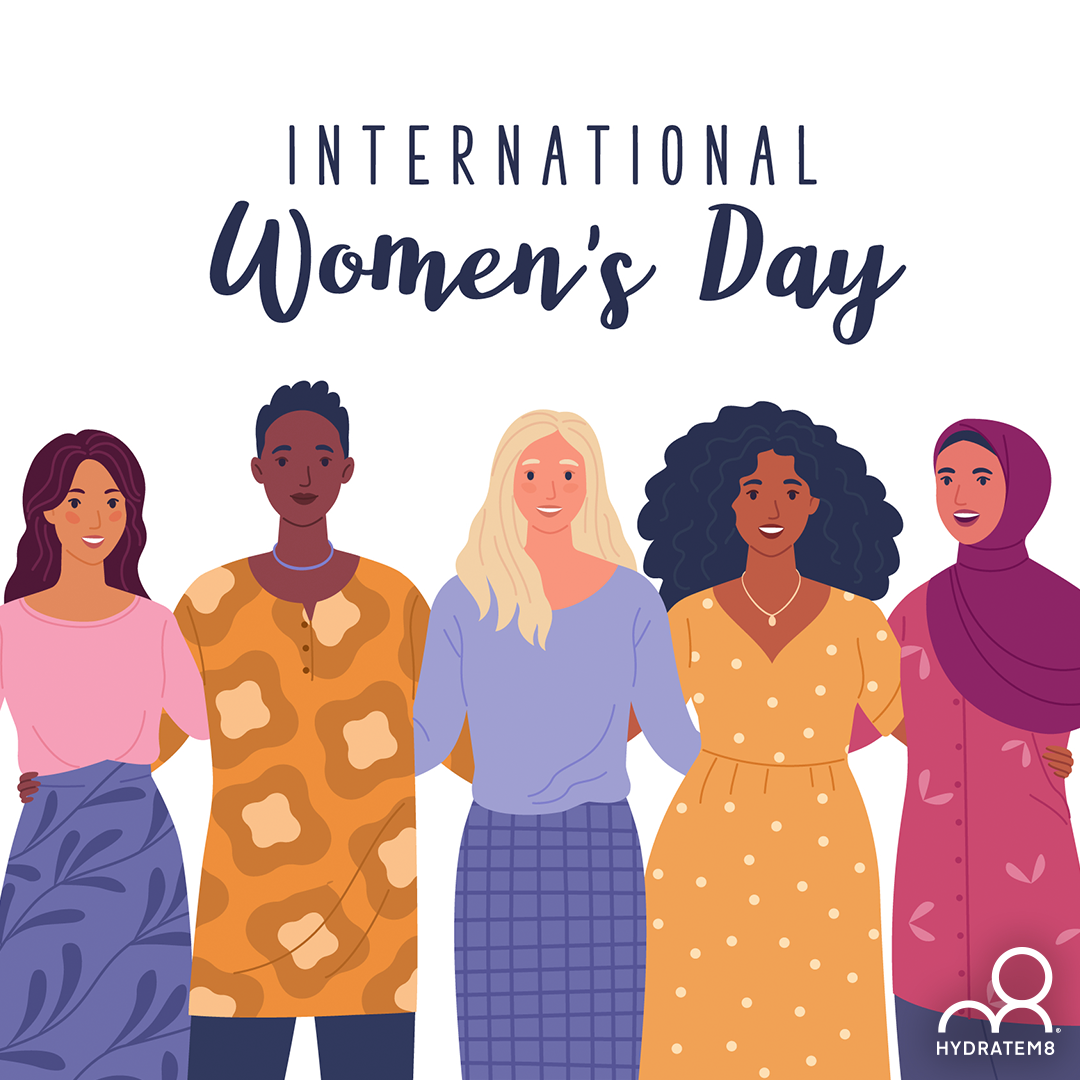 It's International Women's Day and here are the facts you need to know to help you celebrate!
There are many ways you can get involved in International Women's Day (IWD) from supporting female-owned businesses to sending the women in your life inspiring messages or even exchanging flowers. But do you really know what it's all about?
Keep reading to find out more!
What is International Women's Day?
International Women's Day is a United Nations sanctioned global holiday. It's all about celebrating women and their fundamental contributions to society. It also raises awareness about gender inequality and provides support to many global organisations to help them support women.
When is it?
Today. International Women's Day is celebrated on the 8th of March every year. It celebrates women's rights and raises awareness of the fight for gender equality.
What's this year's theme?
The theme for this year's International Women's Day is #ChooseTo Challenge. It's all about challenging bias and misconceptions with the aim of creating a gender equal world, and in doing so, creating a more inclusive society.
The United Nation's have also launched the theme: "Women in leadership: Achieving an Equal Future in a COVID-19 world". Their theme celebrates the contribution of women and girls in the recovery from the global pandemic as well as their contribution to helping to build a more equal world.
What are the International Women's Day hashtags for 2021?
This year, you can use the hashtags:
• #WomensDay
• #ChooseToChallenge
• #IWD2021
• #InternationalWomensDay
• #SeeHer
What's the history of International Women's Day?
International Women's Day has been around for longer than you probably think. The first gathering was held all the way back in 1911. The early 1900s were a turbulent time with the huge growth in the population as well as expansion of the industrial world. And the oppression of women and inequality was making women more vocal and active in campaigning for changes in this.
On March 19th, 1911, the first International Women's Day was recognised in Austria, Denmark, Germany, and Switzerland. Over one million men and women attended rallies that campaigned for the right for women to work, vote and hold public office.
The day grew in popularity with more European countries joining the holiday in the following years. In 1975, International Women's Day was celebrated as an official holiday by the United Nations. Since then, the day has grown to encourage everyone around the world to recognise and celebrate women.
Are there particular colours to celebrate International Women's Day?
Yes, purple, green, and white are colours used to signify IWD.
• Purple for dignity and justice.
• Green for hope.
• White for purity.
Using the colour white is seen as controversial, but the colours came from the 1908 Women's Social and Political Union.
Who should support IWD?
Everyone. You don't need to go out on rallies, just show your support for women across the world. You can do this by wearing purple, sending a message to the women in your life or sharing the hashtags on your social media.