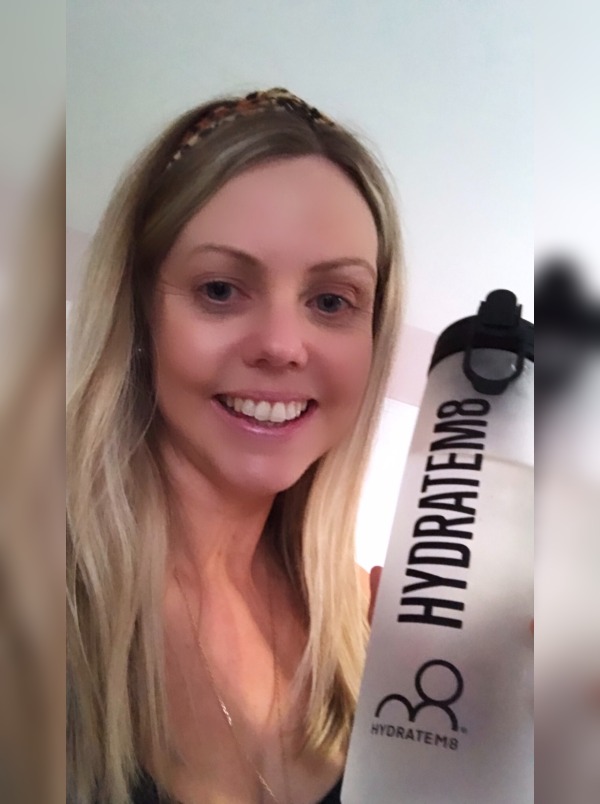 The idea of the tracker massively appealed to me,  as a training officer it can be very easy for me to forget to re-hydrate and before long I really feel the effects of standing in a classroom all day long, my heads cloudy, my throat dry and the effects of dehydration have really set in. The HydrateM8 bottle is also super stylish and the perfect classroom accessory!!
During my working week I am terrible at remembering to drink water, I often come home with a headache and then spend my night drinking copious glasses of water in an effort to rehydrate.
I had hoped to complete the Edinburgh half marathon in sub 2hrs before my 40th birthday but coronavirus has put a stop to that but in terms of general health drinking 2ltrs of water a day is a good place to start and has been made easier by HydrateM8!!  This has been a saviour, I now drink regularly throughout the day and long gone are those awful 5pm headaches!
Anyone, who like me forgets to drink then this is the product for you!! It truly works!!!
[vc_single_image image="386884″ img_size="medium" alignment="center" parallax_scroll="no"][vc_btn title="Active Hydration Tracker Water Bottle 900ml Black" color="success" align="center" link="url:https%3A%2F%2Fhydratem8.com%2Fproduct%2Factive-hydration-tracker-water-bottle%2F%3Fattribute_pa_colour%3Dblack|||"]