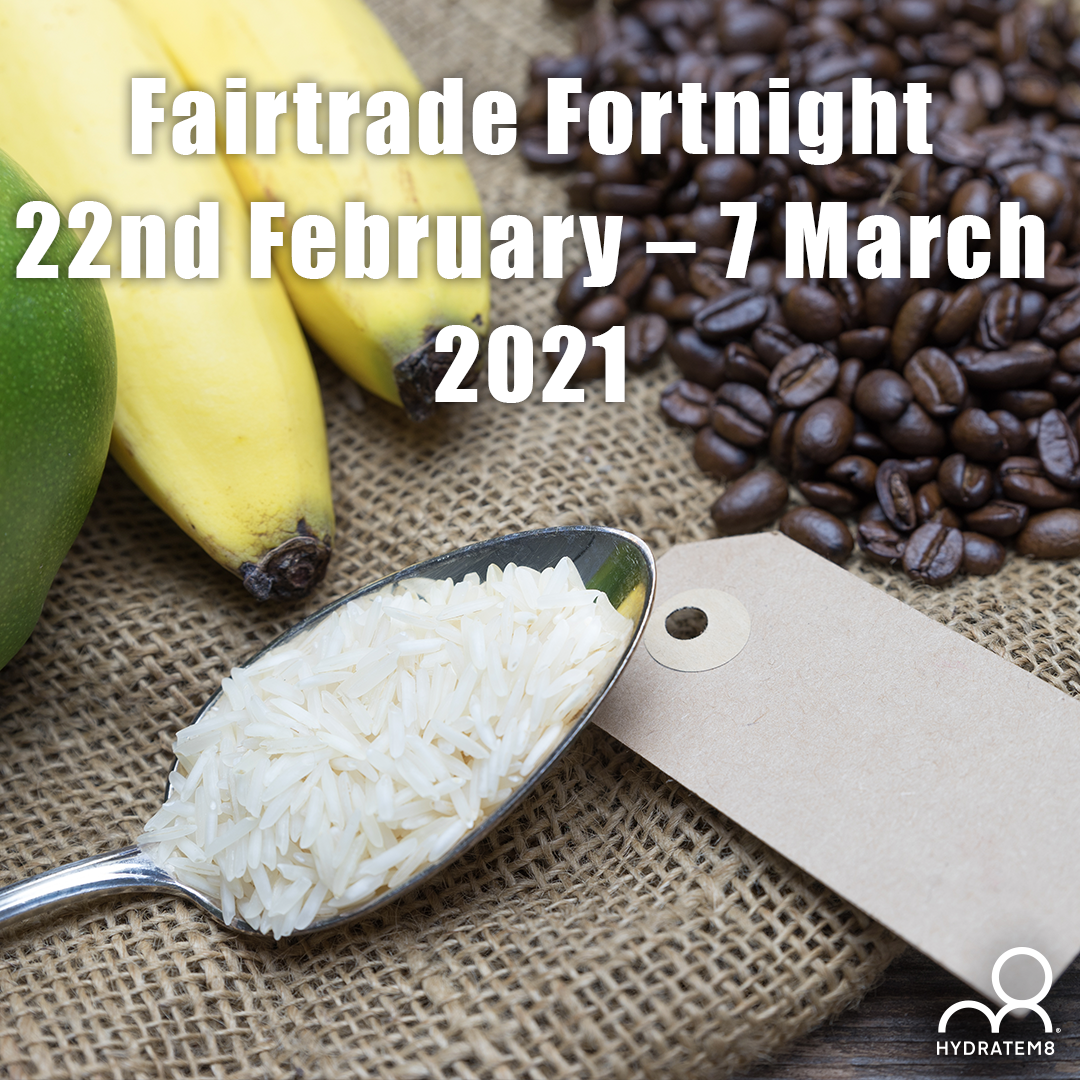 For two weeks every year, the UK celebrates Fairtrade Fortnight. It is the perfect opportunity for individuals and businesses alike to share their stories about the people who are responsible for growing the food needed for our favourite foods and beverages as well as the material used to make our clothes and the precious metals they mine to produce stunning jewellery.
What is Fairtrade?
Simply put, Fairtrade is about compensating farmers and workers with better prices, good working conditions as well as fair trading terms for farmers throughout the developing world.
Businesses are required to pay fair prices for the products they buy. These prices should never fall below the market value and prevents discrimination against the most vulnerable in the world. By consciously buying Fairtrade products, you are making the lives of farmers and workers in the developing world better, allowing them to make their own decisions and control their own future.
What products are Fairtrade?
There are over 6000 Fairtrade products available on the market. Look out for the Fairtrade logo when you're shopping. Buying Fairtrade is easy, if you can't see the logo don't buy it and buy a product that does display it. Making conscious swaps will help to change the lives of these farmers and their workers, giving them better, fairer lives.
Some Fairtrade products include:
• Bananas
• Chocolate
• Coffee
• Cotton and clothes
• Flowers
• Gold
• Tea
• Sugar
• Wine
• Herbs and spices
• Beauty products
Fairtrade Facts
• There are 1707 Fairtrade certified producers across 73 countries.
• 19% of farmers and 40% of workers in Fairtrade are women.
• The average premium received by Fairtrade producers is over £104,000.
• Half of all Fairtrade farmers produce coffee.
• 40% of Fairtrade workers produce tea.
What's this year's focus?
This years Fairtrade Fortnight's focus is climate change and the impact this is having on Fairtrade producers across the world. Climate change threatens those in vulnerable countries because they are already experiencing the impact of heatwaves, falling harvests, crop diseases and droughts.
What can you do?
There are many ways you can get involved this Fairtrade Fortnight. Things are a little different this year with the ongoing pandemic but there's still plenty of ways you can get involved.
You can make small changes just by ensuring you are buying Fairtrade products. There are plenty available in the shops. Buying these means you are helping to make the working conditions of the farmers better and you'll be safe in the knowledge that they are being paid fairly for the work they do.
If you want to go a little further, there are many local community groups across the UK which aim to raise awareness. Why not join one and discover how you can make a real impact.
Hydratem8 Products and Fairtrade
There are many ways you can incorporate Fairtrade products into your daily life. For example, if you own a Hydratem8 coffee cup, be sure to fill it with Fairtrade coffee (or tea). Look out for the Fairtrade logo on the packaging.