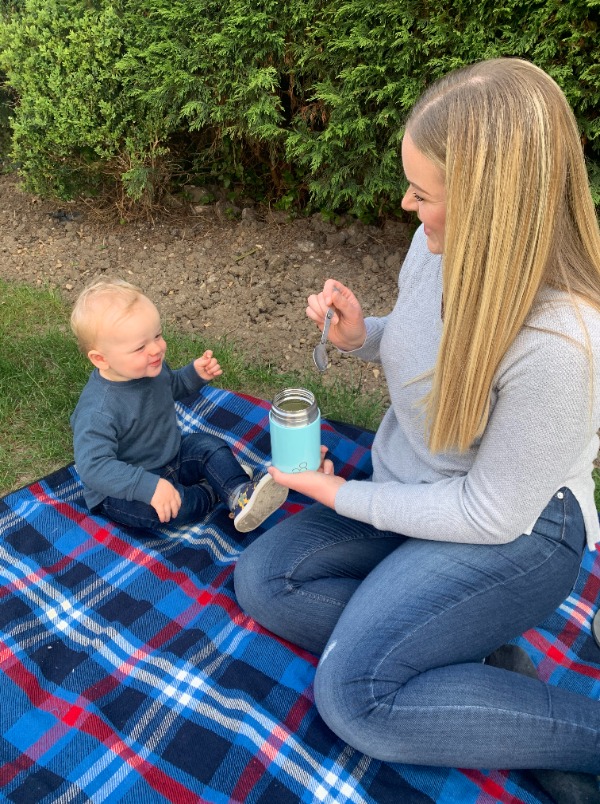 Being a mummy to an energetic 13 month old boy who loves the outdoors, my days off work and our weekends are often spent exploring country parks and going for long walks at the coast. Purchasing food at these places becomes expensive when visiting regularly, so since Bobby started eating solids, I've always preferred to take a packed lunch with us. This is obviously limited to something cold, so our usual choice is a cheese spread sandwich!
The Hydratem8 food pot is perfect for the colder days when we fancy something warm for lunch. It is small and compact; much easier to carry than a big bulky lunch box, yet holds enough food to have a satisfying meal, and the foldable metal spoon is an added bonus! Bobby loves being able to enjoy his favourite cheesy broccoli pasta on-the-go, and mummy is looking forward to not having to queue for the microwave at work anymore!
Thank you Hydratem8.
[vc_single_image image="411471″ img_size="medium" alignment="center" parallax_scroll="no"][vc_btn title="Insulated Food Pot 540ml Teal" color="success" align="center" link="url:https%3A%2F%2Fhydratem8.com%2Fproduct%2Finsulated-food-pot-540ml%2F%3Fattribute_pa_colour%3Dteal|||"]