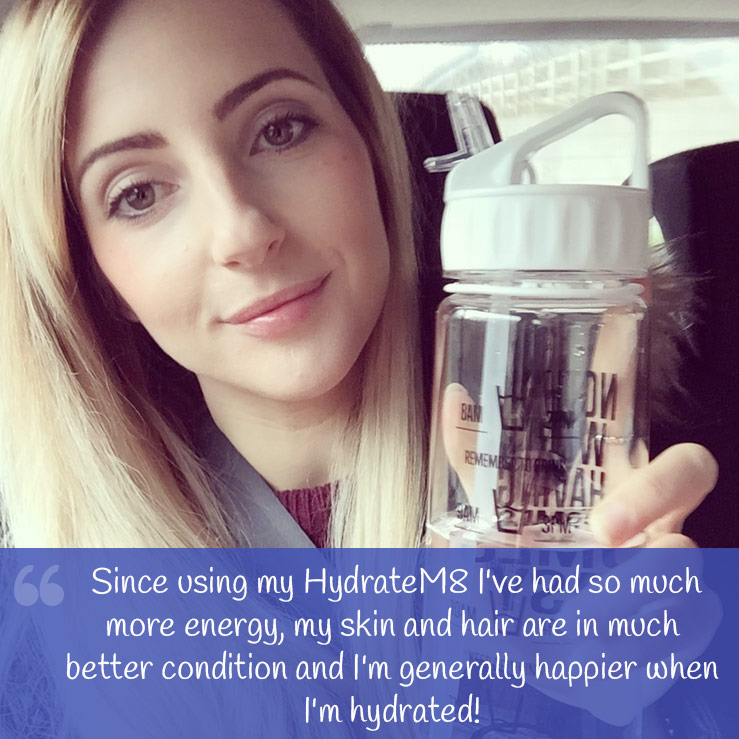 I have always struggled to drink enough water for as long as I can remember. I could go a whole day only drinking one cup of tea. I was feeling lethargic, had low moods, dry skin and brittle hair. As soon as I saw a HydrateM8 water bottle online I knew that I needed one in my life.

Not only did I treat myself to a bottle, I bought one for the whole family and every single one of us love them. I've gone from drinking no water at all to 2 whole bottles a day. I haven't found it difficult to make the change at all! I stick to the timeline on the bottle which is a constant reminder to keep sipping.

I enjoy using my HydrateM8 so much that my husband and I have decided to drink only water for a whole month to improve our health I'm already seeing some health benefits. I've had so much more energy, my skin and hair are in much better condition and I'm generally happier when I'm hydrated! Now I would never be without my HydrateM8.
Elena Williams