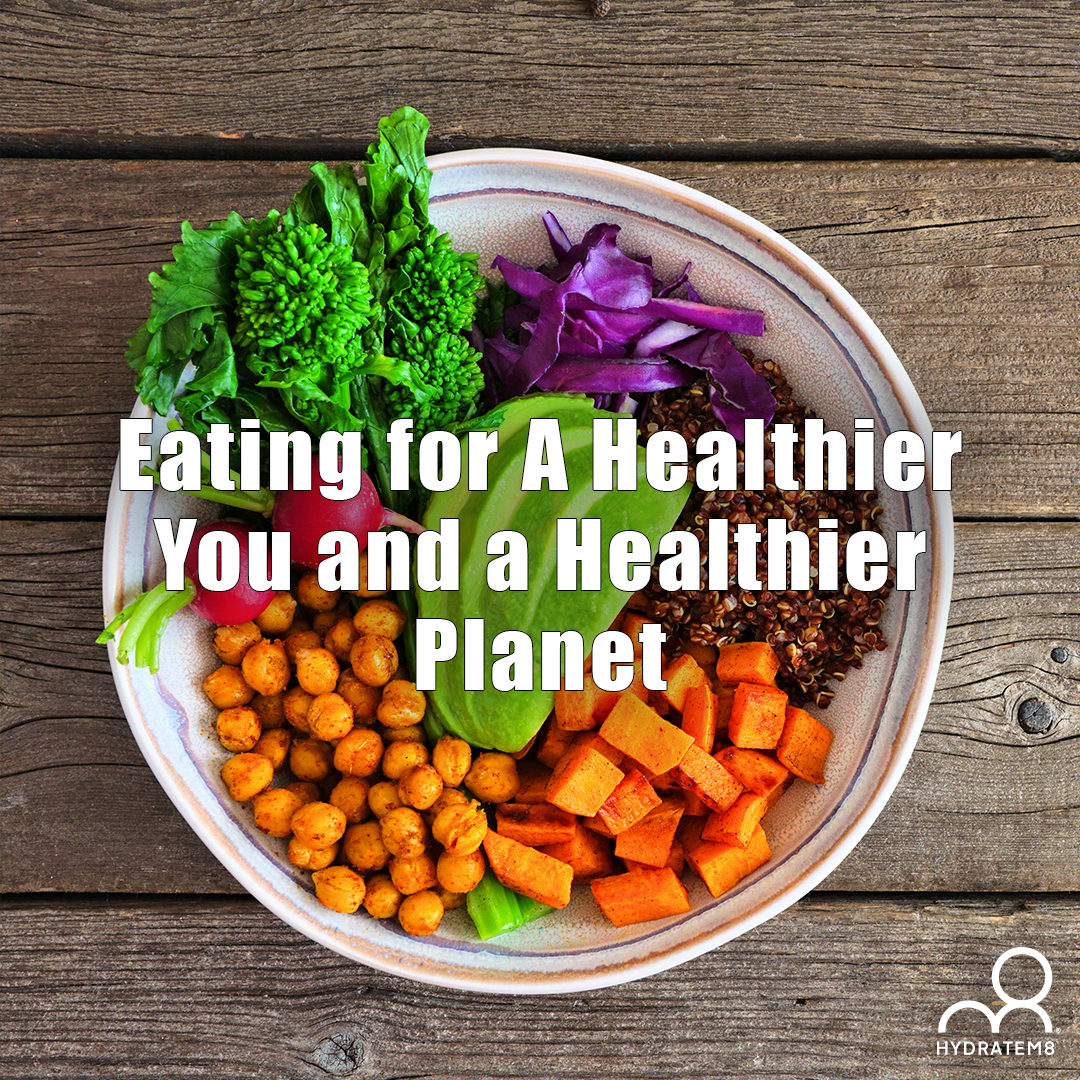 2020 is a year none of us are likely to forget in a hurry but if there is one thing it has taught us it's that our fast-paced, convenient lifestyles have done the planet no favours. Emissions from greenhouse gases have caused the Earth's temperature to rise, ice caps to melt and the temperature of the seas to increase. Plastic has become a regular occurrence in the oceans. And, although it may seem that big changes need to be made for any impact to occur, there are things we can all do to help reduce the damage to the planet. Our eating habits are just one of the areas we can make small changes to not only make ourselves healthier but Earth healthier, too.
Here are a few tips and ideas we've come up with to help you can eat for you and the planet:
Cut down on your meat intake
We're all aware of the consequences of eating too much meat but recent research has shown that eating a plant-based diet is the way to go. Eating these natural delights can reduce adverse health consequences like coronary heart disease, diabetes and strokes as well as being more environmentally friendly.
The production of animal-based foods like beef, lamb, pork and cheese generates the highest amount of greenhouse gases whereas foods like tofu and beans produce the least. So, by making small changes, you could not only be enhancing your health but also limiting the impact on the rest of the planet.
Grow your own!
If you are going to try to eat more plant-based foods, why not grow your own. It's not only a more sustainable way of living but is also a great way to get the family involved in the foods they're eating. Plus, you might even find it saves you money in the long-run, too.
Wonky veg is just as good as perfect looking veg!
Most of us have become accustomed to looking for the perfect carrot, but they taste no different to those that are slightly wonky or don't look long and straight. Eating veggies that aren't 100% perfect can help to reduce food waste because 20 billion pounds of produce is wasted every year because it's considered too ugly for consumption.
So, be bold and brave and eat wonky veg. There are even online retailers who specialise in selling them, too!
Buy fish from sustainable sources
The UK loves to eat fish. So much so, we consume around £4.5 billion worth each year. However, high demands have led to overfishing and some species numbers have reduced significantly. So, if you are buying fish lookout for labels which tell you what you're buying came from a well-managed source like the blue MSC or ASC labels.  And if you fancy a change from firm favourites like Cod, why not try less well-known species like pollock or hake.
Cut down on plastic
Wherever you can, reduce the amount of plastic you are buying. If it is hard to avoid with pre-packaged fruit and veg in the supermarket, why not try shopping at your local greengrocers or choose loose varieties rather than pre-packed.
Try to remember to take your bags, too when you go shopping. This will not only save you money but will also help to reduce your plastic waste.
Sources
Imperfect Foods. (2020). Groceries on a Mission. Available at: https://www.imperfectfoods.com/
Willett, W et al. (2019). Food in the Anthropocene: the EAT-Lancet Commission on Healthy Diets from Sustainable Food Systems. The Lancet: 393(10170), pp 447-492.