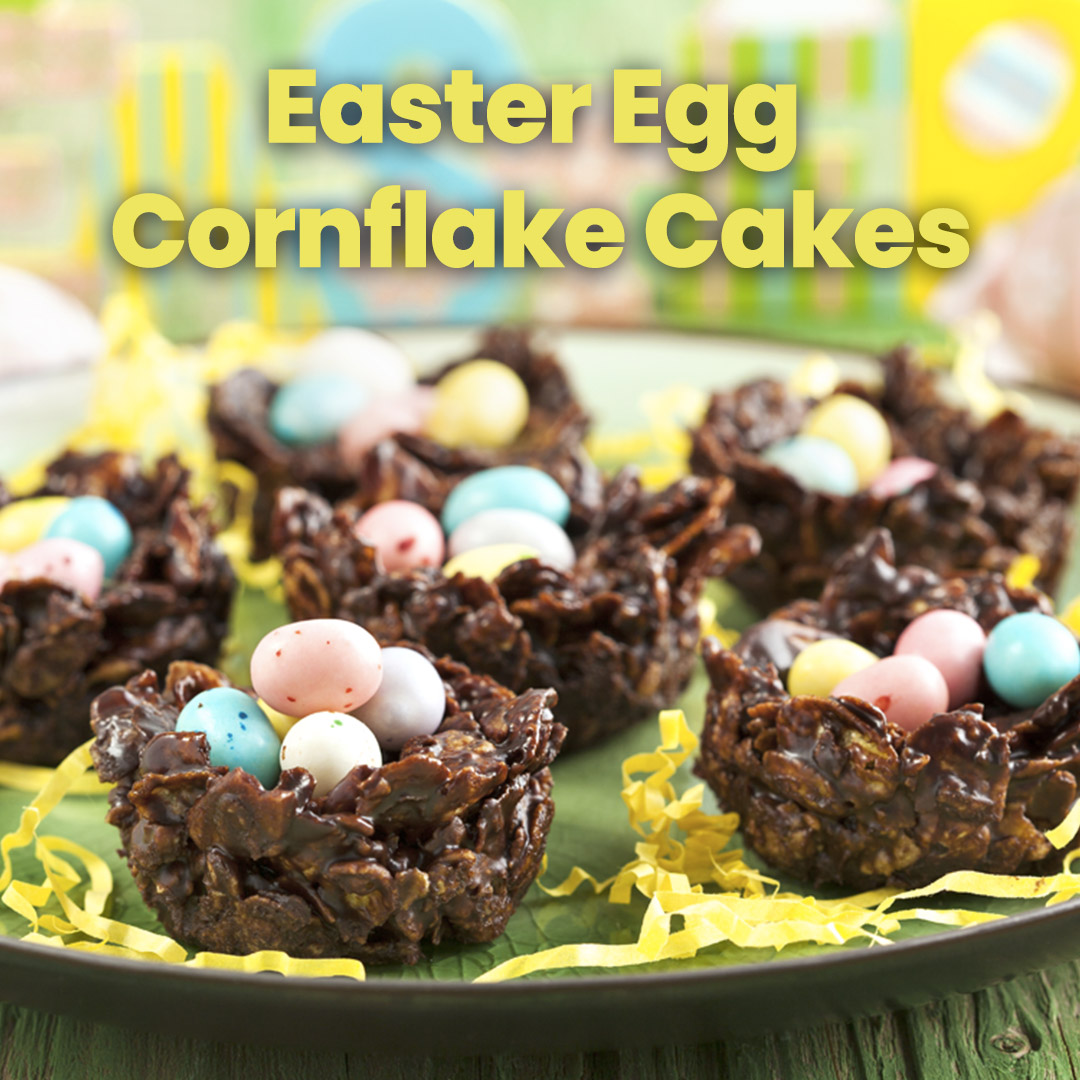 Leftover Easter Egg Recipe: Cornflake Cakes
Are you looking for a way to use up all your leftover Easter eggs? Well, look no further, these scrummy (and simple) cornflake cakes are the perfect way to pass the time. And all the family can get involved. It doesn't matter whether you use milk or white chocolate they taste delicious and they'll keep the kids occupied (you could even make them as part of the home school food tech lessons).
If you don't have cornflake, you can use other breakfast cereals, Rice Krispies work well, too or even shredded wheat if you want a nest effect.
You will need:
50g of butter
100g of broken up chocolate egg
3tbsp of golden syrup
100g cornflakes or Rice Krispies
How to:
This bit is great for the kids. Weigh out all the ingredients. Arrange 12 cupcake cases onto a muffin tray and put to one side.
Place the butter, broken chocolate egg and the three tablespoons of golden syrup into a saucepan or a microwaveable bowl.
Put the cereal in another large bowl
Adults will need to help now. Melt the butter, chocolate and golden syrup over a low heat in a saucepan or if you're using a microwave, be sure to use a microwaveable bowl and briefly heat, stirring the mix. Be sure not to overheat as you may burn the chocolate.
Allow the mixture to cool a little before adding in your cereal.
Gently stir the cereal into the chocolate mix with a wooden spoon. (It's important to add the cereal to the mix rather than the other way around. That way you'll use all the chocolate up).
Spoon the mixture carefully into the 12 cupcake cases being careful to spread the mixture out evenly.
The put the tray in the fridge and allow to set.
Don't forget to lick the bowl before washing up.
Once the cakes are set, they're good to enjoy!
If you or the kids make our Easter Egg cornflake cakes, take a photo and tag us on Instagram @hydratem8. We can't wait to see them!
[woodmart_button color="primary" size="large" woodmart_css_id="5e92e6ab0e896″ title="PDF DOWNLOAD" link="url:https%3A%2F%2Fhydratem8.com%2Fwp-content%2Fuploads%2F2020%2F04%2FLEFTOVER-EASTER-EGG-CORNFLAKE-CAKES.pdf||target:%20_blank|" full_width="no" button_inline="no" button_smooth_scroll="no"]