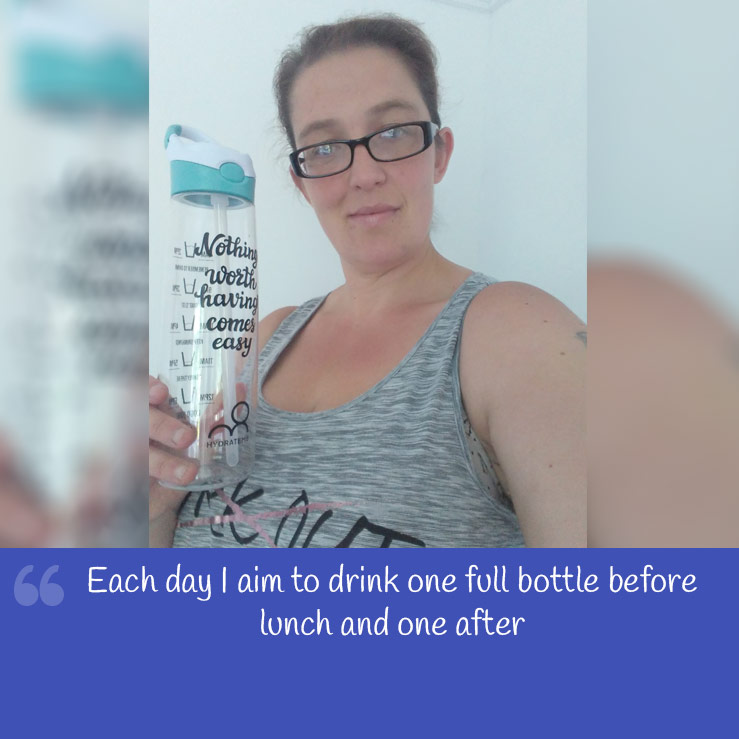 I hate water. Hate it. Don't like it unless it's covered in coffee and milk. I drink coffee…..13/16 cups a day. I shake the jar over the cup and add hot water. That's what I do. Then I bought your bottle cos let's face it what I was doing is messed up. I slowly started drinking more water and a bit less coffee. Don't get me wrong my coffee in take is still strong but now I aim to drink one full bottle before lunch and one after.

That was until last wed when I started on a keto diet….we need loads of water. Now I drink 3 ltrs in you bottle (that's broke as son smashed the spout) . As for a photo of me drinking from it no….I don't do photos. However my 2yr old (Monty) has taken to drinking from my bottle and this means he gets water into him and not just milk and juice. I have to hide it from him.

Oh and I lost 5lb this week as well. I know that's your helping.
Dawn Hopper