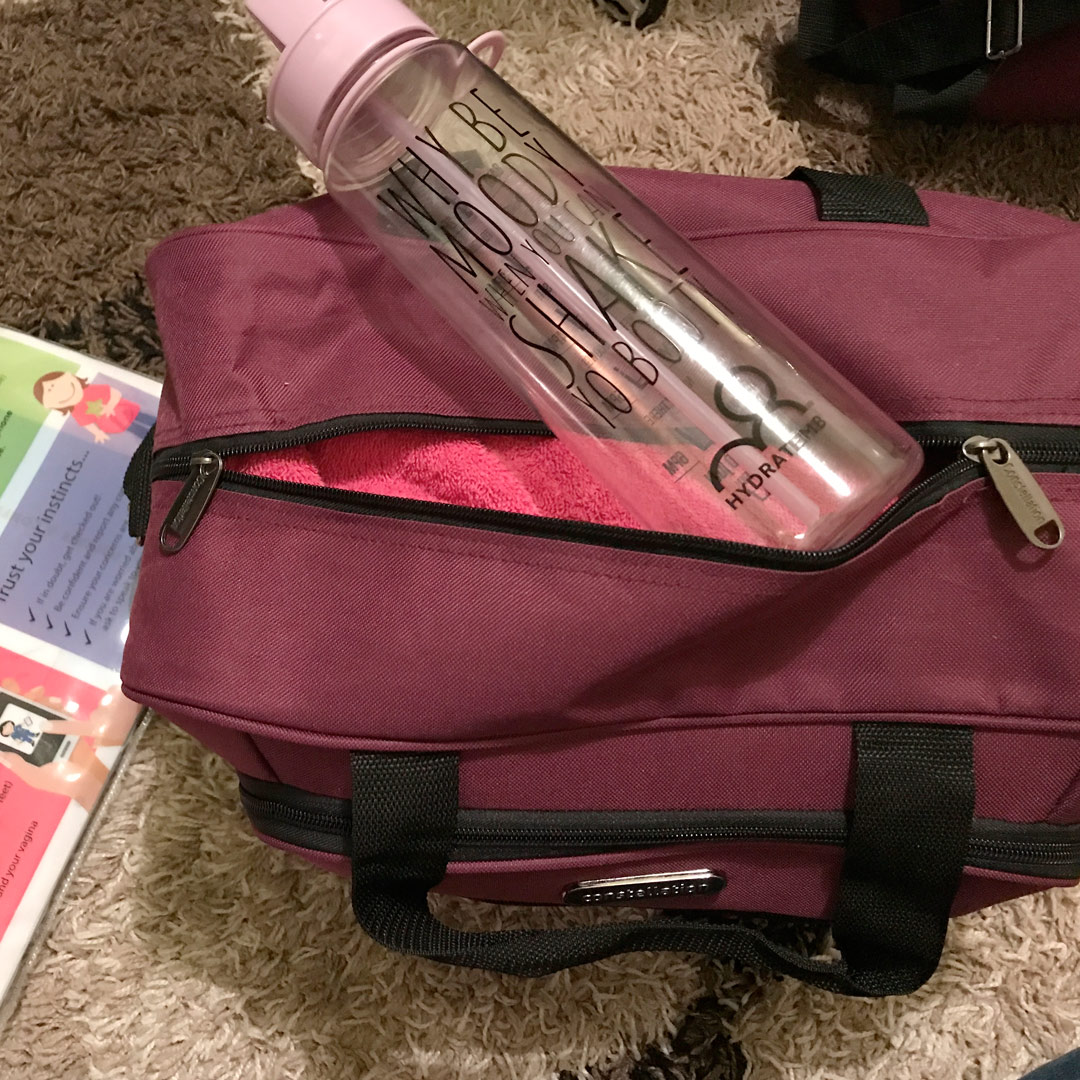 This is my hospital bag all packed up ready to go when I go into labour with our baby boy. Of course it includes one of several of my hydratem8 bottles! I don't want to be lay in bed tipping a cup of water down my front.
I first discovered hydratem8 a couple of years ago while trying to find ways to get my son to drink more water. I found a bottle with a yellow lid & straw-his favourite colour! So brought it him for Christmas, he now has no problems getting plenty of fluids! I may have also brought myself a bottle & fallen in love. I've since brought my other 2 children hydratem8 bottles, my partner & his sons, my mum & my best friend…& have brought myself a few more along the way- who can resist some of the sayings & colours that come out after all.
It saves us a fortune in buying drinks out & about, encourages us all to stay hydrated & helps the environment by not binning single use plastic bottles.