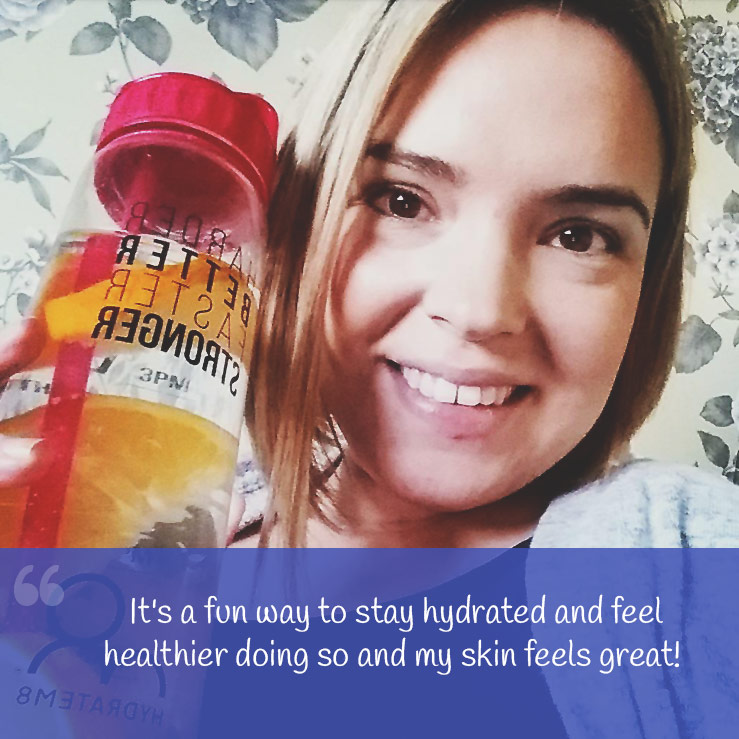 Been using my HydrateM8 for 7 days now and feel the benefits already. I have ditched the fizzy drinks in favour of h20! I have infused my water with citrus fruit to add a touch of flavour and I love it. It's a fun way to stay hydrated and feel healthier doing so! Just bought my daughter and son one each too and they are drinking more and enjoy being like Mummy!

Highly recommend the HydrateM8.

The selfie is me 7 days on and my skin feels great!
Ashley McRae