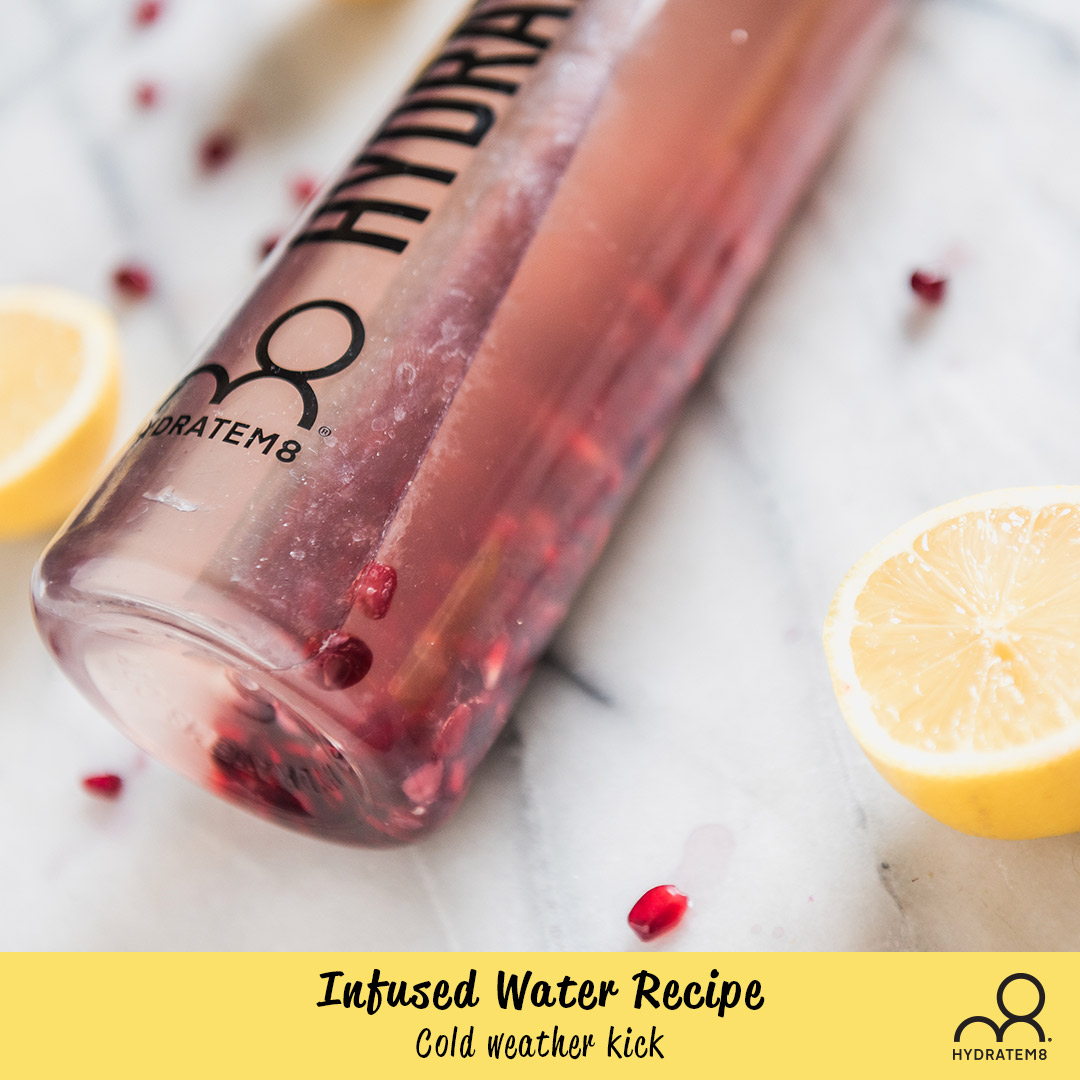 The deliciously sweet refreshing water not only consists of Vitamin B2, C and E but is also high in potassium and fibre. A fruity reminder of the cold weather season's best produce. This is also a lovely addition to a Sunday dinner table when served in a jug – surround it with tied up cinnamon sticks for a great presentation.
Makes: Up to 2 bottles – for 1 bottle, simply halve the recipe. Making 2 bottles at a time prevents fruit wastage.
Ingredients:
1 pear (sliced)
2 apples (thinly sliced)
1 Clementine orange (thinly sliced)
1tbsp cranberries (dried)
1tsp all spice berries (dried)
Method:
Add the sliced fruits along with the spice berries and cranberries to HydrateM8 bottle.
Top with water.
Refrigerate overnight and serve chilled!