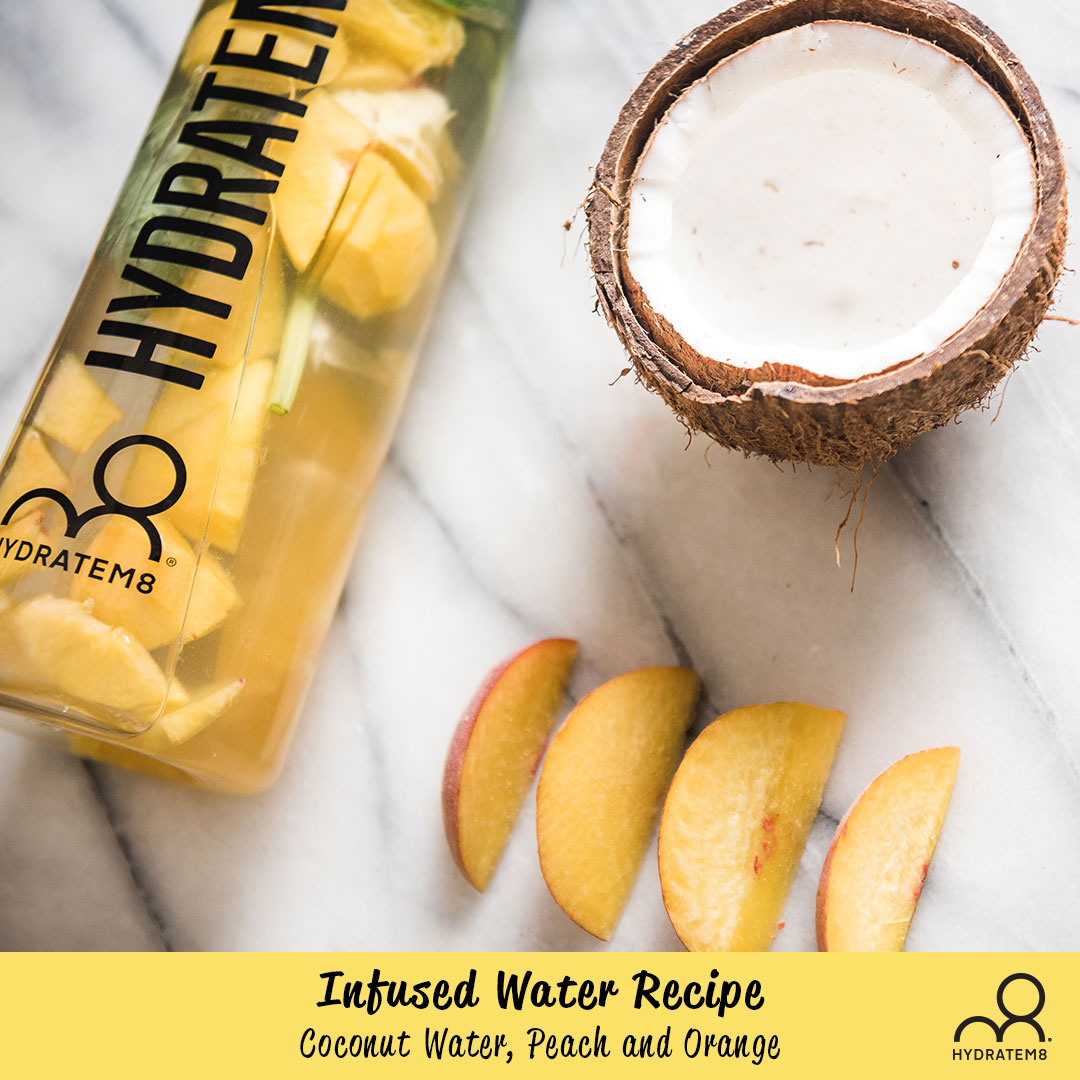 Natural coconut water (either from the coconut or bought from a supermarket or health food shop) is a fantastic way of energizing yourself, particularly if you participate in sports or high level training of some kind. With peach and orange, it is quite delectable.
Makes: Up to 2 bottles – for 1 bottle, simply halve the recipe. Making 2 bottles at a time prevents fruit wastage.
Ingredients:
2 large peaches, skin and stone removed
1 large orange
Coconut water (to fill the bottle)
2 stalks holy basil (Thai basil) or mint, leaves removed and chopped
Method:
Prepare your peach by removing the skin and stone, and cutting into medium sized chunks.
Peel, de-pith and cut the orange into small pieces.
Prepare the holy basil and mix with the fruit in a bowl.
Place the fruit mix into the bottle and top with coconut water.
You can drink this straight from the HydrateM8 bottle, or decant into glasses and top with some mint or basil.