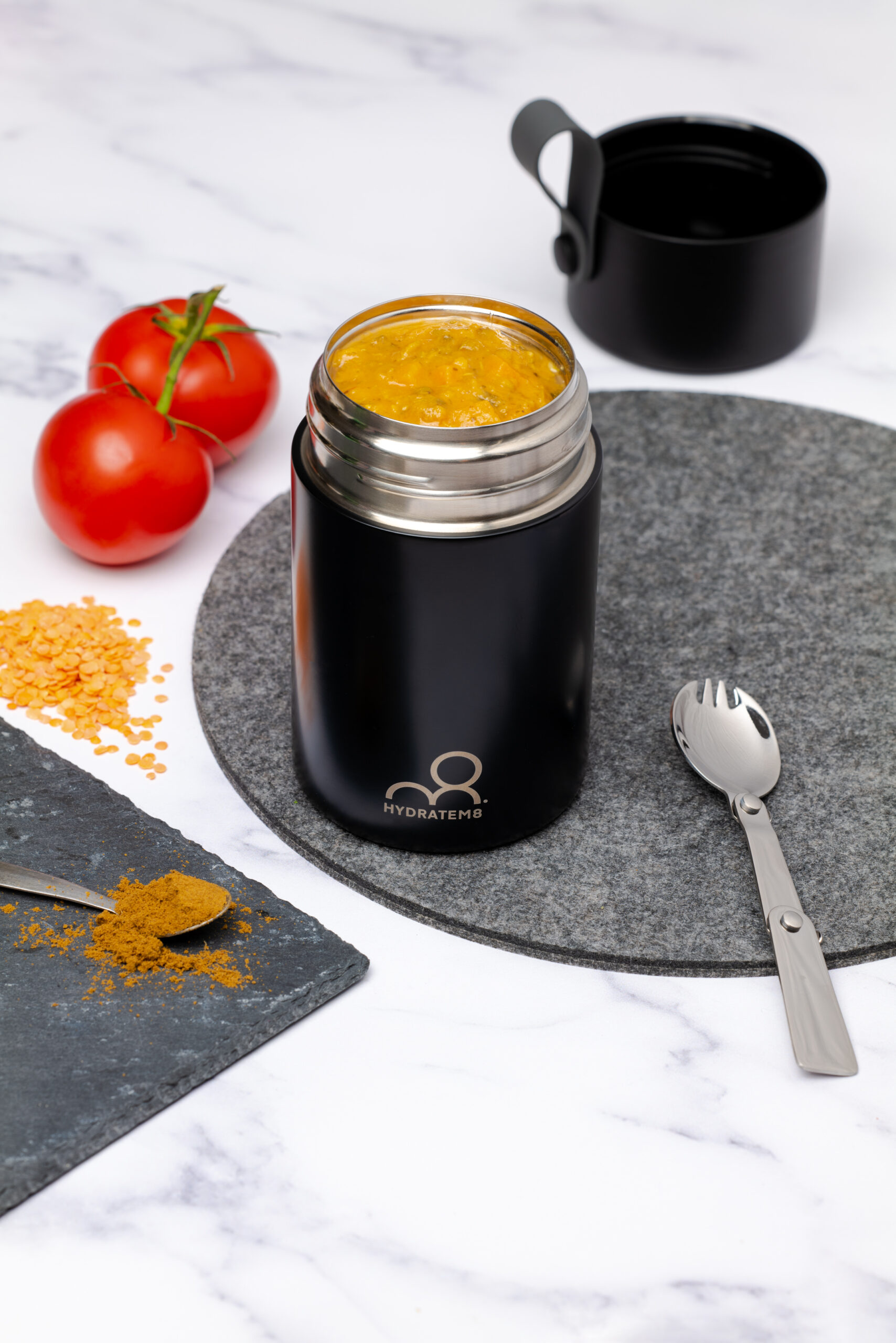 Soup is an ideal winter warmer and makes a great alternative to sandwiches. This recipe also uses up the leftover chicken from a Sunday roast, so you can cut down on your waste. You could even make your own chicken stock if you have time.
Ingredients
1 tbsp olive oil
200g leftover roast chicken, remove skin and shred
1 medium chopped onion
1 carrot, chopped
1 tsp ground cumin
1 tsp ground turmeric
1 medium butternut squash peeled, deseeded, and cubed
200g red lentils
1 litre of chicken or vegetable stock
Handful of spinach
Preparation time: 10  minutes
Cooking time: 40 minutes
Method
1.     Preheat the oven to 200C or gas mark 7. Place the cubes of butternut squash onto the baking tray and brush with a little oil and bake for 25 minutes.
2.     In a large saucepan, add the oil, onion and carrot and gently cook until the onion starts to go brown.
3.     Next, pour the stock into the pan, give it a good stir, and add the lentils. Stir again and allow to simmer for 15 minutes.
4.     Remove the butternut squash from the oven and add to the soup along with the leftover chicken. Allow to simmer for a further 5 minutes.
5.     Blend with a stick blender or transfer to a food processor and blend until the soup is at your desired consistency.
6.     Add the spinach and allow to wilt in the soup.
7.     Serve.