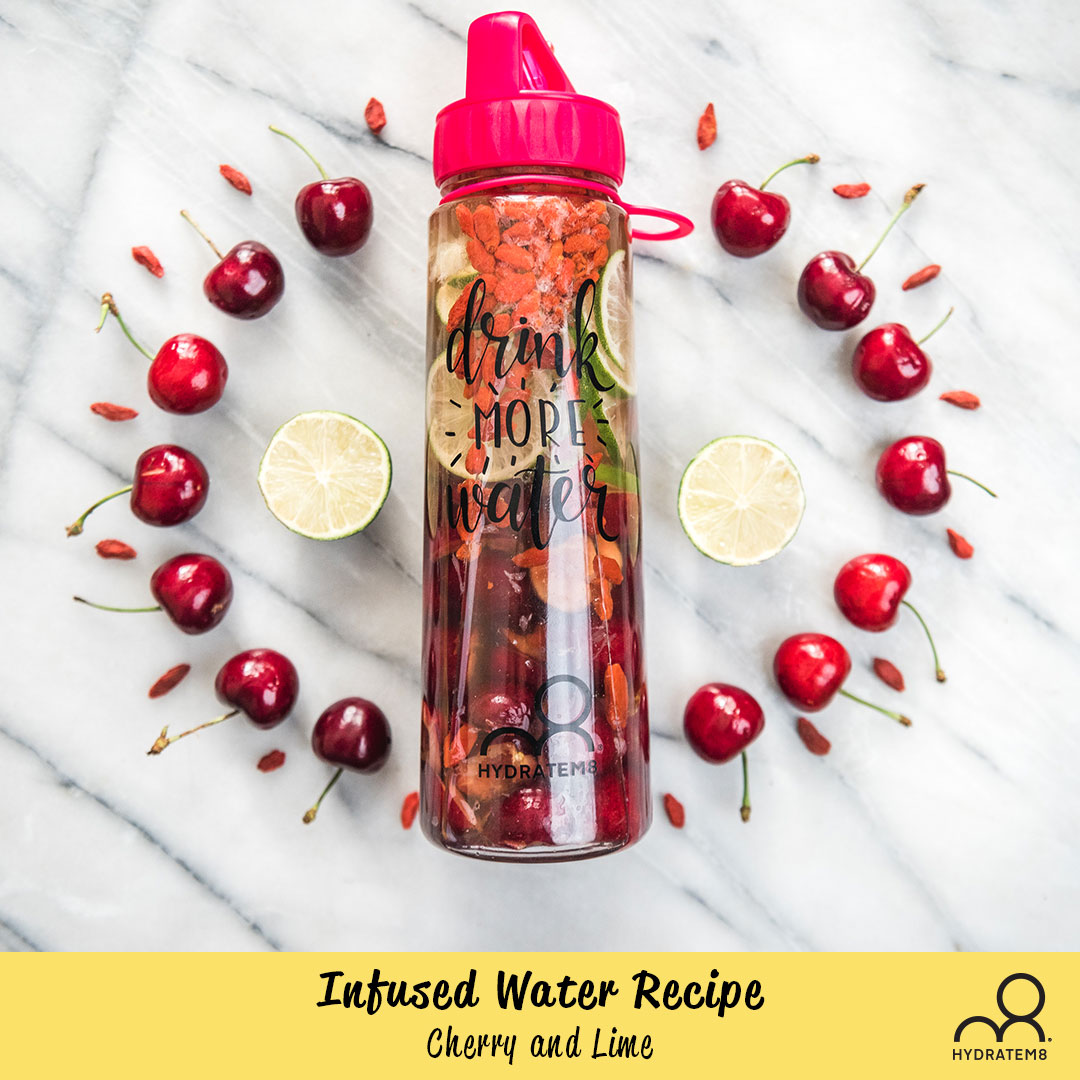 Cherryade and Limeade are both hugely popular thirst-quenching fizzy drinks, but naturally that leads to a lot of sugar and calories. Why not try making your own versions with water? You could always use sparkling water if you're missing that popular fizz.
Serves: 2
Preparation Time: 5 minutes
Ingredients:
200g of cherries, pitted
Small handful of dried goji berries
1 lime, thinly sliced
Water
Method:
Chop all of your cherries in half, being very careful to ensure there are no signs of any stones.
Slice your lime into very thin slices.
Fill your water bottle and pop the cherries, goji berries and lime inside.
Add ice your liking.
Give them a few minutes to infuse.
Get drinking or refrigerate until needed!