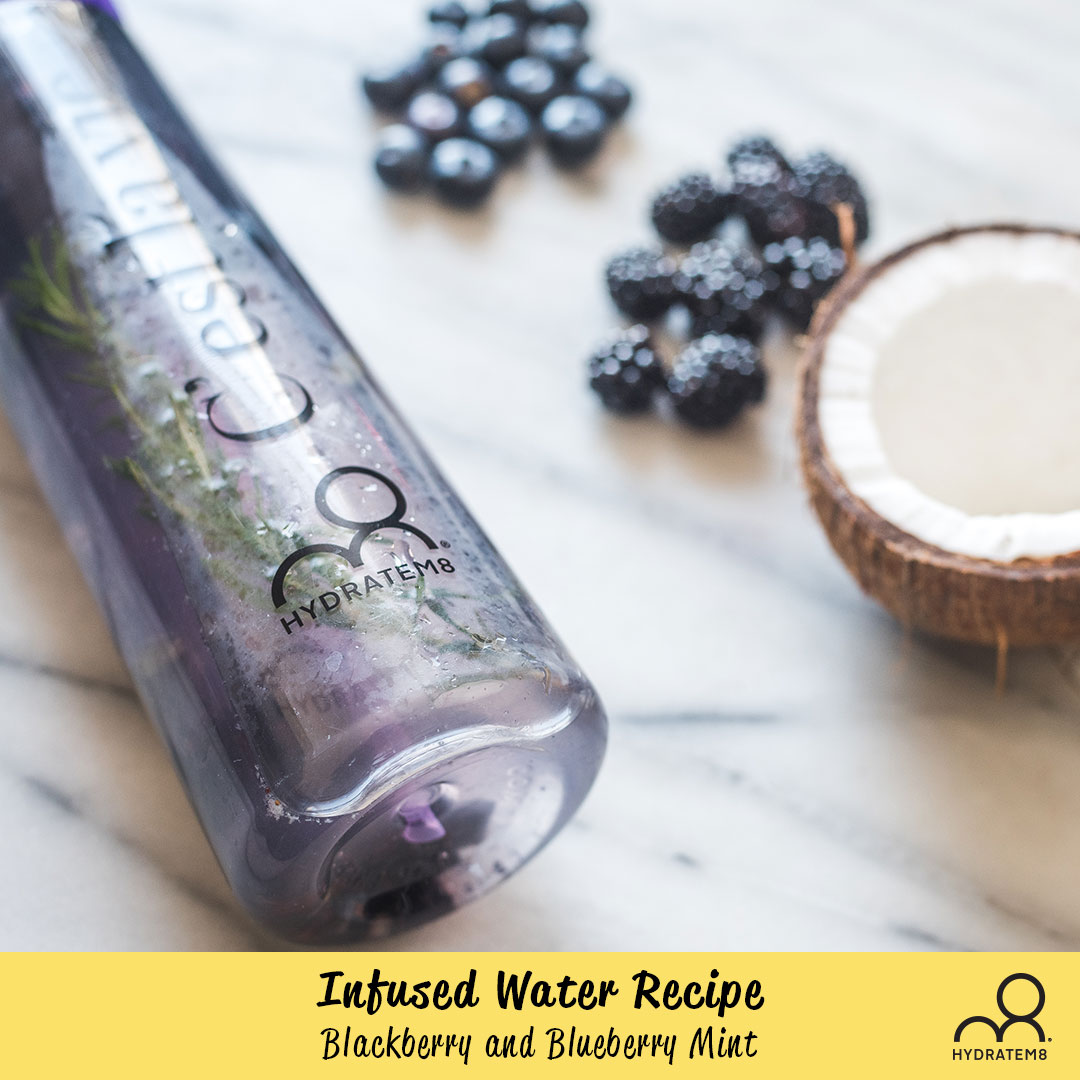 Berries are fantastic superfoods that are packed with antioxidants, ensuring that you'll gain all kinds of nutritional benefits by tucking into these fruits. Why not add them to your water for a deliciously refreshing beverage?
Serves: 2
Preparation Time: 5 minutes
Ingredients:
120g blackberries and blueberries (quantity depends on your taste preference, you can have more or less)
1 stalk rosemary with plenty of needles
Coconut water
Method:
Fill your water bottle with the coconut water, just around ¾ full.
Take your blackberries and blueberries and roll them around in your hands, crushing them just a little. This will release some of the natural, nutritious juices.
Pop these berries into the bottle and allow the juices to infuse with the water.
Add the rosemary stalk to the water.
Here's the important thing – leave the bottle to one side. Give it at least two hours, but overnight in the fridge may be best. Remove rosemary stalk when ready to drink (it can be too pungent if left in there).
Grab your bottle and start drinking – you'll feel amazing for it!