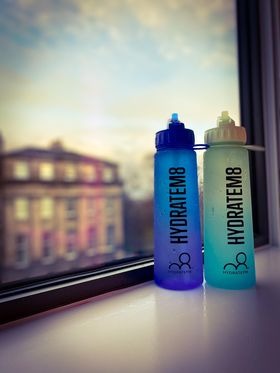 I bought my first HydrateM8 bottle over 6 years ago now & have had over 10 bottles since – I'm a sucker for a new design / quote!
They are really well made & do last years, even being used daily… I just couldn't resist the new gradient designs when they came out!
I aim to drink 3L water a day & find this so much easier to achieve with the HydrateM8 bottle to hand.
Drinking more water helps my skin, curbs my appetite, stops me from feeling sluggish & definitely helps me sleep better too.
The flip top, large capacity size & creative designs are what sets HydrateM8 apart in my opinion. Well done for creating a product that is sustainable & well designed, with the aim to help the consumer switch from single-use to reusable bottles.