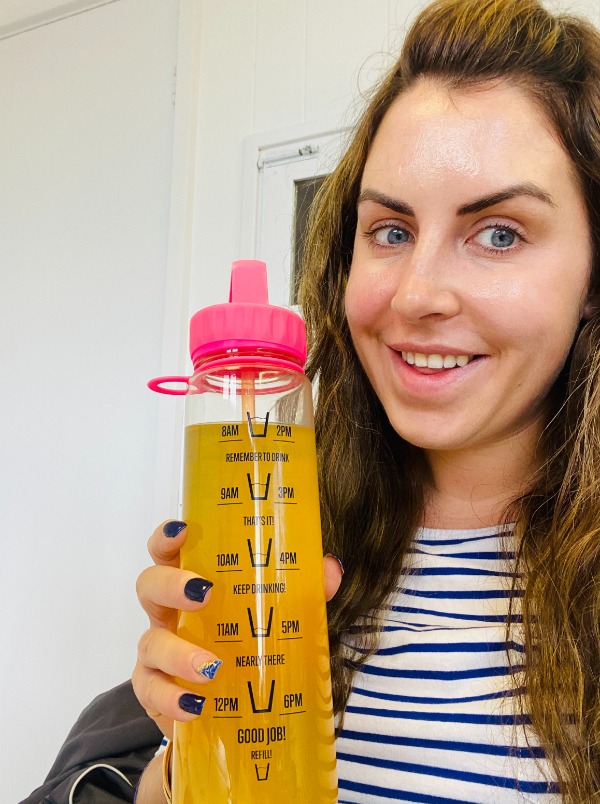 I love using my hydratem8 bottle as it is so easy to drink from which makes me drink more water than I ever have before.  It's also very attractive and easy to take to the gym, shopping, on car journeys or in your bag as it does not leak. In fact I love it so much I bought my partner and my mam one too! They also use theirs everyday.
I used to suffer with headaches daily, because I was dehydrated but they've virtually disappeared. If you're like I used to be and only drank when I was eating you need to invest in one of these bottles because chances are you aren't drinking enough either.
You also get a very handy cleaning brush which cleans the straw part of the bottle to make sure no bacteria builds up.
All in all I'm very impressed with the quality of the product and the brilliant service Hydratem8 offer and would recommend their bottles to anyone!
[vc_single_image image="435313″ img_size="medium" alignment="center" parallax_scroll="no"][vc_btn title="Original Hydration Tracker Water Bottle 900ml" color="success" align="center" link="url:https%3A%2F%2Fhydratem8.com%2Fproduct-category%2Foriginal-tracker%2F|||"]