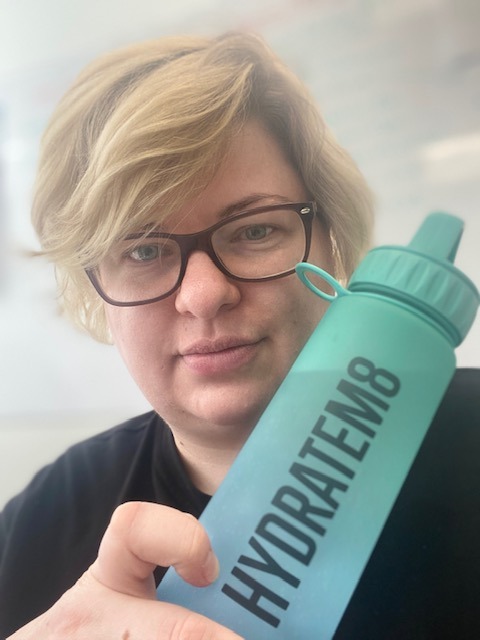 So I saw your bottle at my colleagues desk over half a year ago and I really wanted one like this too, especially after her great recommendation. But you know how it is when there are other more important matters then yourself – that was me.
And finally a few weeks ago I received an email with great payday discount and I told my other half about it, so he said that it would be a great gift for my Bday 😀
And here I am now, since the delivery – much more hydrated 🙂
I know it might be just in my head – but drinking water from such a nice bottle is making it even more like "me moment" then just a healthy habit.